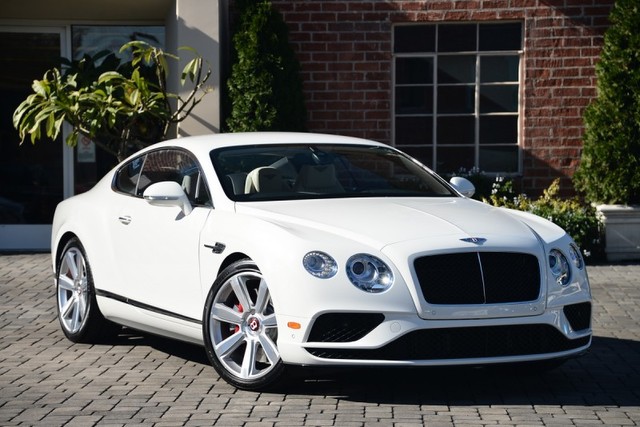 RAND Luxury is hosting its first ultra-exclusive private brunch of the season showcasing the latest marques from supercar maker and main event sponsor Bentley Motors of Greenwich, a division of Miller Motorcars. The event will also feature goods from several luxury brands, including fashion brand Robert Graham; luxury goods purveyor Shreve, Crump & Low; and official private aviation sponsor NETJETS.
The event's official media partner is CTC&G (Connecticut Cottages & Gardens), and the private Connecticut residence where the event is held is currently listed by official real estate sponsor Lyn Stevens and Robin Kencel of The Stevens Kencel Group at Douglas Elliman Real Estate. The brunch will take place at the $18.8 Million Estate in Greenwich, CT on Saturday, May 21st, 2016 from 11:00 AM – 3:00 PM.
Guests will have the opportunity to test drive the latest Bentley models throughout the course of the event. There will also be a luxury showcase from the worlds of private aviation, artwork, electronics, fashion, jewelry and home furnishings, among others. Sponsors Include:Christopher Peacock, Crystal Cruises, Devialet,  Douglas Elliman Real Estate, Ethan K, Folden Diaz, LG Electronics, London Cut, Louis XIII, Luxury Living Group, Natuzzi, NETJETS, Robert Graham, Saratoga Spring Water Company, Shreve, Crump & Low and Wings Air Helicopters.
Some sponsor highlights include founder & chief designer Robert Stock of Robert Graham attending the event, and Robert Graham will also showcase its new one-of-a-kind collection line, called "R", handcrafted in Italy – in addition to their newly introduced Robert Graham Blended Essence collection. Shreve, Crump & Low will be showcasing the latest Breitling by Bentley Timepieces as well as rare handcrafted jewelry pieces. Leading electronics company LG Electronics will be showcasing its revolutionary LG Signature OLED TV, hailed as the best TV ever and boasting an impossibly thin, elegant glass panel design. The prestigious cognac brand Louis Xlll will be conducing exclusive tastings of their rare cognac. Luxury Living Group will be showcasing their Bentley Home Collection, and Natuzzi will be showcasing their latest 2016 furniture collection.
Hors d'oeuvres and signature cocktails will be served throughout the day. During the event, guests will also be able to participate in a silent auction, with part of the proceeds going to the Breast Cancer Research Foundation (BCRF).
The residence hosting the event is currently available for purchase for $18.8 million, with Lyn Stevens and Robin Kencel of The Stevens Kencel Group at Douglas Elliman Real Estate who will be offering interested patrons private tours of the property.
A Private Residence, 42 Mooreland Road, Greenwich, CT 06831, www.RANDLuxury.com, www.cottagesgardens.com/CTCandG
No related posts found...
---