---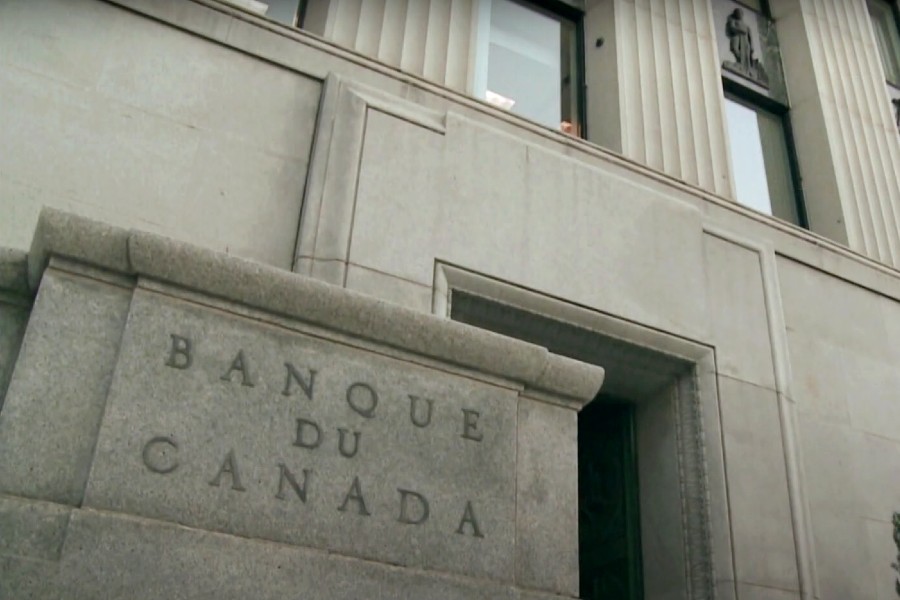 This bank aims for financial stability, secure and stable currency, efficient public borrowings, and public funds management.
Markets were surprised by this seventh rate hike. It seems this percentage is nearing the end of its historic rate-hike cycle. 
The Bank of Canada hiked its key policy rate to 4.25 percent. This is the highest rate since 2008. The interest rates are quickly increasing, and so do the rates of inflation.
What will happen to Canadians and their personal finances this year? Will they need to take out payday loans in Newfoundland and other provinces to live well? How does this rate influence the current inflation? Keep on reading to learn more about the raised rates and ways to protect your own money in 2023.
The Definition of the Key Policy Rate
What is the key policy rate? It is the target for the overnight rate, which means how much interest the Bank of Canada wants traditional banks to charge when offering lending tools.
It's important to know how much to deposit with the central banks and how much it costs to borrow funds to set the interest rates charged on mortgages and other loans. Raising the interest during such rate hikes makes overall borrowing more expensive, whereas lowering this rate makes it more reasonable to ordinary people.
What Raised Rates Mean for Inflation and Canadians
The Bank of Canada raised its benchmark interest rate by 50 basis points. The current BOC interest rate is 4.500%. This rate has increased dramatically since 2020. The Bank of Canada (BOC) is the Canadian central bank. Its main target is to maintain the value of Canadian money by keeping inflation stable and low (from 1 to 3%).
Source: https://www.global-rates.com/en/interest-rates/central-banks/central-bank-canada/boc-interest-rate.aspx
The Bank of Canada made seven rate hikes in 2022. When the last hike was announced, the bank claimed it would think if the rate should be raised again to bring demand and supply back into balance and return inflation to target.
How Rate Hikes Impact Inflation
Inflation rates keep on going up, making products and services more expensive and less affordable to consumers. Inflation is a measure of how much services and goods fall or increase. Inflation rises when the economic situation isn't stable and faces turbulent times.
The highest inflation rate was announced in Canada in June 2022, when this rate reached 8.1 percent. This peak went by and lowered to 6.9 percent in a few months. Ordinary people have to adapt to higher prices. Groceries have increased in price over the past year by 11 percent.
Economy Is Stronger Than Bank Expected
The new policy rate of the central bank is utilized to increase borrowing expenses and slow spending demand among consumers in Canada. It is done to bring inflation rates back down and lower them as much as possible.
The central bank stated that it would watch how global supply issues are solved, how interest rates are adapting to lower demand, and if expectations about increasing prices reduce the need to make future rate hikes again.
The policy rate rose to 4 percentage points over the past several months. Statistics of Canada state that inflation rates remain at 6.9% around the country. It is estimated that the inflation rate is still very high. It affects the job market too.
The unemployment rate is rising again, and the labor market remains competitive and tight. In November, the unemployment rate was 5.1 percent. The good news is that the Canadian economy outperformed its estimates in autumn.
Hence, financial experts can conclude that although the economy experienced a certain contraction and downturn, it also faces moderate growth.
Smart Money Moves to Consider in 2023
Economic uncertainty makes Canadians seek ways to protect their finances. Here are the top money moves that can help you remain financially secure and stable in 2023.
Concentrate on Debt Repayment
Interest rates are rising, which makes borrowing more and more expensive for ordinary people. It's impossible to get ahead and reach financial targets without tackling your current debt. If you have accumulated various loans and credit card debt, it's time to handle them.
Focus on debt repayment and start with the highest-interest debt. Since interest rates are frequently rising, the rates offered with personal loans and lines of credit have increased as well.
Set Savings Goals
The next smart move is to consider saving more. During the economic recession, it's especially important to have a safety net to protect you from financial emergencies. You should set several near- and long-term savings goals.
Open a savings account and a separate account for your emergency savings. A regular savings fund will accumulate funds for your planned purchases and goals. An emergency fund can be used to cover unpredicted expenses.
Reduce Spending
When you aren't certain about your financial stability and worry about rising inflation and unemployment rates, you should be proactive. Review your budget and check what spending categories you have.
Do you need to spend money each month on all of these categories? You may review your subscriptions, cut down some expenses, or stop eating out so often. Besides, grocery inflation is over 10% higher compared to the previous year. Hence, buying in bulk can significantly lower your grocery expenses.
Avoid Impulse Buying
Search for items on sale, discounts, or coupons. Many types of groceries experienced continuous growth in price, including butter, pasta, coffee, and meat. For instance, pasta saw a price increase of 44 percent.
Impulse buying is what may destroy your budget. Write down a shopping list and search for shops where you can save your money. Sometimes, if you just postpone the decision to purchase something, you may find you don't actually need this item or come across a discount in a week. It may be difficult to resist impulse buying, but being consistent will help you lower your grocery bill.
The Bottom Line
Every year brings new challenges. Canadians were hit by an economic downturn again last year. Nowadays, interest rates and inflation are on the rise again. Depending on your financial situation, you might have fallen deeper into debt, lost your steady job, or postponed your near-term financial goals. Luckily, there are smart financial moves that can help you protect your personal finances and worry less about the economic recession.
---