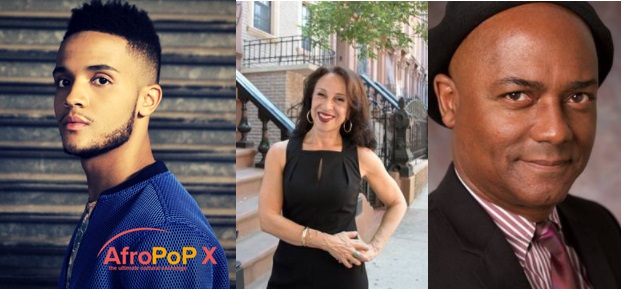 Black Public Media (BPM) will commemorate the 10th anniversary of AfroPoP: The Ultimate Cultural Exchange, its signature public television documentary series about the global Black experience, with Lifting the Veil on Disaster Relief: Fatal Assistance in Haiti, Puerto Rico and Beyond. The event will include a special screening of the season finale Fatal Assistance, by award-winning director Raoul Peck (I Am Not Your Negro), a sobering indictment of global aid policies that failed Haiti in the aftermath of the devastating 2010 earthquake. A relentless string of natural disasters in the Caribbean, Mexico and United States in 2017 further puts the spotlight on the disaster relief organizations' responses to tragedies in Haiti, Puerto Rico, Mexico, and beyond.
Season 10 of AfroPoP: The Ultimate Cultural Exchange airs on WORLD Channel every Monday now through February 12 and online on all station-branded PBS platforms, including worldchannel.org, blackpublicmedia.org, PBS.org, and on PBS apps for iOS, Android, Roku, Apple TV, Amazon Fire TV and Chromecast. The program will be released to additional U.S. public television stations in February 2018. The program is presented by Black Public Media and distributed by American Public Television with the generous support of the Corporation for Public Broadcasting and the National Endowment for the Arts.
The event will be hosted by Nicholas L. Ashe, star of the acclaimed OWN Network series Queen Sugar and AfroPoP season 10 host, and include a conversation led by award-winning journalist Maria Hinojosa with Hébert Peck, producer of Fatal Assistance. BPM Executive Director Leslie Fields-Cruz and Director of Acquisitions and Programs Kay Shaw will also be on hand as will Angela Tucker, AfroPoP series producer, Duana Butler, AfroPoP series director, and filmmakers and subjects from the past decade of AfroPoP.
Friday, February 9, 2018
Harlem Stage Gatehouse, 150 Convent Avenue @ 135th Street, Harlem, New York,
Photo credits with Nicholas L. Ashe, Maria Hinojosa and Hebert Peck.
Related Articles