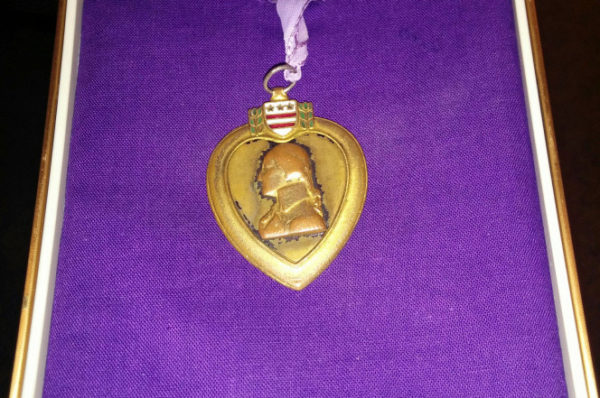 NY Post reports that a number of Purple Heart medals will be reunited with veterans or their family members at a Manhattan ceremony Monday.
Eight of the awards bestowed on veterans from World War I, World War II, the conflicts in Korea and Vietnam, and the war in Iraq were thought to be long gone — until they were recovered by the nonprofit organization Purple Hearts Reunited.
Two of the vets who will be honored at the ceremony in Federal Hall on Wall Street are FDNY firefighter Daniel Swift and late Air Force Lt. Brian Flavelle, from West Caldwell, NJ.
Swift, from Ladder 43 in East Harlem, was an Army National Guard medic wounded in Iraq in 2004.
Flavelle was killed during bombing raids of Romania in WWII. His family is in talks with the West Caldwell Public Library to display the medal.
No related posts found...
---