---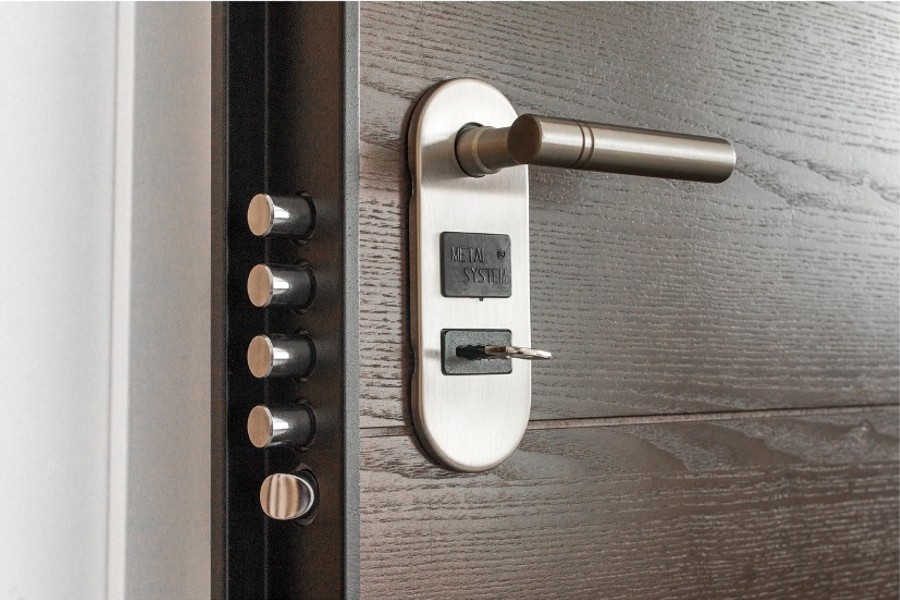 Searching for the perfect door for your business premises? It's more than just a gateway — it's a critical component for safety, comfort, and the aesthetic appeal of your establishment.
This detailed guide is going to walk you through six vital tips to help you make an informed decision and buy the right door that meets all your business needs.
Consider The Materials
When it comes to choosing a door, the material is a pivotal aspect to consider. The right material will ensure you get the most durable option that will provide your business with long-term security and reduce the need for frequent maintenance or replacements. For instance, steel doors are renowned for their robustness and longevity, whereas wood doors offer a classic aesthetic appeal. On the other hand, fiberglass doors strike a balance between durability and style.
The material also plays a crucial role in insulation and energy efficiency. Well-insulated doors can reduce energy costs by maintaining a consistent indoor temperature. Therefore, carefully evaluating your needs and the strengths of each material will help you choose a door that not only looks good but also serves your business effectively for years to come.
Measure The Door Frame
Getting accurate measurements of your door frame is an essential step in purchasing a new door for your business premises. Precision ensures that the door fits perfectly into the existing frame, eliminating the possibility of gaps that could compromise your establishment's security and energy efficiency. By knowing the exact dimensions, you can also avoid the costly and time-consuming process of door modification or replacement after purchase.
Furthermore, correct measurements enable you to choose a door that complements the scale of your premises, maintaining aesthetic harmony. So, before you set out to buy a new door, make sure you have the height, width, and thickness of your door frame measured accurately. This attention to detail will go a long way in ensuring the successful installation of a door that serves your business needs perfectly.
Look Into Security Features
When it comes to your business, security must never be overlooked, and it starts with the entrance. Here are some features companies are looking for nowadays:
Deadbolt locks
Multi-point locking system
Smart locks
Reinforced door frames
Security bar or rod
Security chains or latches
Peephole or viewer
Security glass or laminates
Alarm systems
Surveillance cameras
Access control systems
Fingerprint or biometric scanners
Fire-rated doors
Intercom systems
Tamper-resistant hinges and bolts
Security bars
Considering security features when buying a new door for your business premises is paramount. The right security features will deter theft and unauthorized entry, protect your assets, ensure the safety of your employees, and potentially lower insurance costs, providing peace of mind.
Set A Budget
A budget helps control expenses and ensures you can afford a quality door without straining your finances. A budget works as a financial roadmap, guiding your decision-making process. It helps you narrow down your options, focusing only on doors within your financial reach, which saves both time and effort.
Moreover, a budget can accommodate additional costs, such as installation expenses, ensuring no unexpected costs along the way. By setting a budget, you guarantee the purchasing process is smooth, affordable, and efficient, aligning with your business's financial health.
Compliance
Compliance with building regulations and standards is a crucial aspect to consider when buying a new door for your business premises. Adhering to these rules ensures the door meets safety standards, is energy-efficient, and is accessible to all, including people with disabilities. Regulatory compliance can prevent potential legal issues, hefty fines, and expensive modifications down the line.
Additionally, doors that meet these standards often come with an assurance of quality, ensuring they provide robust security and stand the test of time. Therefore, keeping compliance at the forefront of your decision can significantly contribute to a smart, safe, and long-term investment in your business premises.
Consider Branding
Branding plays an essential role in conveying your brand identity and values, creating a lasting first impression on clients, partners, and employees. A door that aligns with your brand's aesthetic will harmonize with the rest of your business premises, providing a cohesive look that bolsters your brand image. Additionally, a visually appealing door can attract more customers, enhancing foot traffic and potentially boosting sales.
Therefore, when selecting a door, consider its color, design, and style, and how they reflect your brand aesthetic. Always remember, that your business door is a silent ambassador of your brand, and investing in a door that complements your brand's ethos can significantly contribute to your business's overall success and reputation.
Choosing the right door for your business is a thoughtful process, but with these tips, it becomes less daunting. Remember, your door is more than just an entrance; it's a statement of your brand and a guardian of your assets. Take time to consider each factor carefully, ensuring you invest in a door that truly suits your business needs.
---