---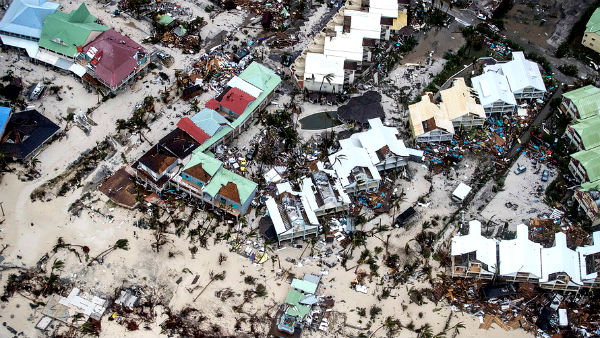 A Town Hall meeting featuring first-hand eyewitness accounts of the devastation and reports in the aftermath of hurricanes Irma and Maria in Puerto Rico will be held Monday, December 11, 2017 at 6pm at the MNN El Barrio Firehouse Community Media Center, co hosted by Manhattan Neighborhood Network (MNN).
This televised Town Hall meeting will offer first hand accounts documenting the atrocious conditions that Puerto Ricans on the island are still experiencing months after Hurricanes Irma and Maria lashed the Caribbean island, killing dozens and leaving thousands homeless. It's been more than two months since Hurricanes Irma and Maria hit Puerto Rico and more than a third of the island's residents still do not have electricity. The need to step up relief efforts to stem the ongoing humanitarian and economic disaster will be emphasized.
Urgently needed solutions and next steps will be discussed on behalf of community organizations including the Caribbean Cultural Center African Diaspora Institute (CCCADI), UPROSE, Creative Justice Initiative, Inc., and the Latino Justice Puerto Rican Legal Defense and Education Fund (PRLDEF).
"Even though Hurricanes Irma and Maria are no longer on the front page or lead the evening news, the impact from those storms is still being widely felt," said MNN El Barrio Firehouse Director Zenaida Mendez. "It's vital that our neighborhoods and communities stay engaged in the immediate recovery efforts and articulate a vision for a new and better Puerto Rico."
A panel of legal experts will testify about the effects that hurricanes Irma and Maria have had on the island. East Harlem residents, many with ties to Puerto Rico, will also testify about the effects of the hurricanes on their lives. MNN will collect and cablecast testimonies from Puerto Ricans who have been impacted by hurricanes Irma and Maria.
Legal panelists include:
Juan Cartagena, President and General Counsel of LatinoJustice PRLDEF
Elizabeth Yempierre, Co-Chair of the Climate Justice Alliance and Executive Director of UPROSE
Margarita Rosa, Lawyer and organizational leader with experience in the government and nonprofit sectors.
Stephanie Llanes, Movement Lawyer at the Center for Constitutional Rights (CCR)
To RSVP, visit mnn.org/events or call 212-757-2670 x200. The Town Hall will air from 6pm-8pm, December 11, on MNN 1 (Spectrum 34, 1993, on RCN 82 and Verizon FiOS 33).
No related posts found...
---