---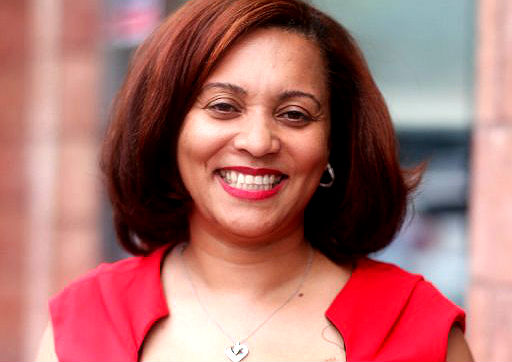 Protestors are planning to fill the hallways of State Senator Marisol Alcantara's Inwood offices Friday morning to demand that the senator leave the Independent Democratic Conference and caucus with mainline Democrats.
The protest is being organized by multiple left-leaning political activism groups and will be held at Alcantara's district office on Broadway between West 213th and 214th streets at 11 a.m. At the same time as the protest, representatives from a number of the groups will meet with Alcantara for a scheduled appointment.
The groups joining the rally are: Indivisible Harlem, Morningside Heights Resistance, NoIDCNY, True Blue NY, United Thru Action, WCLA-Choice Matters, Rise and Resist, Alliance for Quality Education, NY Indivisible, Indivisible We Stand—UWS, NY Indivisible, Rise Uptown Indivisible, Action Potluck Washington Heights, and Inwood Activate.
"By refusing to conference with the rest of the Democrats, the IDC—along with Senator Simcha Felder of Brooklyn, who also ran as a Democrat and also power shares with Republicans—has handed control of the Senate to Republicans. In exchange, they get campaign funding and special positions of power and leverage while empowering Trump Republicans," rally organizers said in a statement.
Alcantara defeated former City Councilman Robert Jackson and political aide Micah Lasher in the Democratic primary last year en route to winning the State Senate seat for District 31 — which spans Washington Heights, Inwood and parts of Harlem and the Upper West Side. She succeeded current Congressman Adriano Espaillat, and was Espaillat's handpicked successor.
After the election, both Lasher and Jackson wrote Alcantara a letter asking her not to join the Independent Democratic Conference — an eight-member group of elected Democrats that causes with senate Republicans.
In the letter Lasher and Jackson stated that the IDC has deprived Democrats the majority in the State Senate, undermining the party's efforts on a state level and tipping votes in favor of Republicans.
"For all of these reasons, it is unconscionable to us that you would join the IDC, and we write to express hope that you will change course. You and each of us ran to represent the 31st Senate District on strong progressive platforms—and there can be no surer way to prevent progressive action than by strengthening the hand of the IDC," the letter reads.
The IDC has fought for Democratic objectives such as raising the minimum wage, but many Democrats have blamed them for failing to pass progressive legislature through the State Senate.
The IDC is led by Bronx State Senator Jeffrey Klein and includes David Carlucci (Westchester and Rockland counties), David Valesky (Madison, Oneida and Onondaga counties), Tony Avella (Queens County), Jesse Hamilton (Kings County) and Diane Savino (Kings and Richmond counties).
Via source
Related Articles
---