---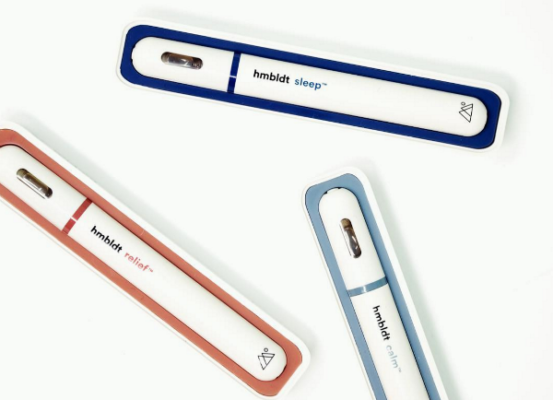 Building on previous efforts to curb the use of tobacco among young New Yorkers from Harlem to Hollis, Mayor Bill de Blasio signed Intro. 1362-A by Council Member Mark Levine today banning the sale of flavored electronic cigarettes and flavored e-liquids in New York City, including mint, menthol, and wintergreen e-cigarettes and e-liquids. The ban takes effect on July 1, 2020.
"Big tobacco, take note: New York City will not stand for your cynical attempts to hook children on a potentially lethal, lifelong nicotine addiction," said Mayor Bill de Blasio. "By signing this legislation, we are standing up for our kids, the health of our city, and taking the action that is necessary to curb tobacco use once and for all."
Intro 1362-A bans the sale of flavored e-cigs and flavored e-liquids in New York City, including mint, menthol and wintergreen e-cigarettes. The bill would also ban the use of "concept flavors", like Rainbow Road or Polar Breeze, which attempt to circumvent flavor bans. Additionally, the legislation requires the Department of Health and Mental Hygiene to conduct an awareness campaign to educate the public about the availability of smoking-cessation resources. This goes into effect in 90 days.
The City has taken extensive action to prevent and discourage the use of e-cigarettes among minors. Retailers are prohibited from selling e-cigarettes and related products to those younger than 21 years old. Additionally, a separate license is required to sell e-cigarettes, and use of e-cigarettes is prohibited in all places where smoking is prohibited, including schools, parks, and many workplaces. Additionally, pharmacies are no longer allowed to sell any tobacco or e-cigarette products.
Literacy and education of the dangers of e-cigarettes has been a key component of the City's prevention efforts. In October, The Department of Health and Mental Hygiene launched a bilingual, multi-platform digital media campaign—including Instagram, Snapchat, Twitter, YouTube, Hulu, Facebook, and Google search—to educate teens about the dangers of e-cigarettes.
Last year, as part of the de Blasio administration's comprehensive approach to reducing the retail availability of tobacco, the city banned the use of tobacco products in pharmacies. In August 2017, Mayor Bill de Blasio signed a package of bills into law to reduce tobacco use, which also included raising the minimum prices for all tobacco products; capping the number of tobacco retailers citywide; creating a retail license for e-cigarettes that were not open to pharmacies, effectively banning e-cigarettes from pharmacies; capping the number of e-cigarette retailers, and promoting smoke-free spaces in residential settings.
"New York City celebrates a victory for public health and shows the way for other cities with the signing of this legislation to ban flavored e-cigarettes," said Deputy Mayor for Health and Human Services Dr. Raul Perea-Henze. "This historic step helps to protect young New Yorkers, who are most vulnerable to the threat of nicotine addiction, and builds on the innovative work of our Department of Health and Mental Hygiene to make all our communities aware of the ongoing dangers of tobacco and e-cigarette use."
"Big Tobacco built a deadly industry off of the health of teens—getting them hooked young and keeping them addicted to e-cigarettes with flavors like bubble gum," said Health Commissioner Dr. Oxiris Barbot. "E-cigarette executives are using the same playbook they used with menthol but we will not let history repeat itself. By stopping the e-cigarette industry from peddling flavors attractive to kids we are protecting a new generation from nicotine addiction."
"New York City is now taking assertive action to address a public health crisis which has been mounting for years, while our federal government continues to be frozen in inaction. The resurgence of nicotine use by young adults has given us no choice but to act," said City Council Health Committee Chair Mark Levine. "With the signing of this groundbreaking bill, New York City is finally taking direct aim at the fruity, minty, candy-like flavors of e-cigarettes which were clearly designed to appeal to young people in the first place. As a city, our highest obligation has to be to protect young people. I am proud that we have worked together to prevent yet another generation of young people from falling into the grips of a lifetime of addiction to flavored nicotine products."
---