---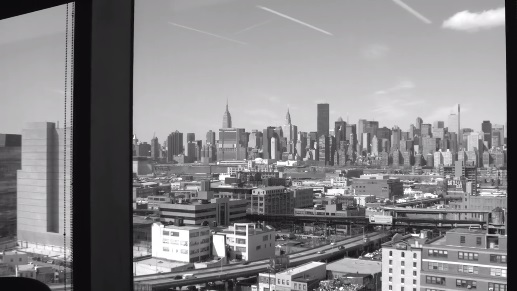 New York City Health and Hospitals Corporation (HHC) President Dr. Ram Raju today reminded New Yorkers of the medical and mental health services available to adults, children and adolescents who may still be suffering from 9/11-related health conditions.
The HHC World Trade Center Environmental Health Center, with locations in Queens and Manhattan, is the only WTC Center of Excellence in New York City dedicated to treating children and members of the community who were not first responders and emergency workers.
"People affected by the 9/11 attacks deserve top quality treatment for their physical and mental ailments, and thankfully the government has provided for that care," said Dr. Raju. "In the past 12 months, HHC's World Trade Center program enrolled over 1,000 new patients. It's not too late for people who were affected to get treatment for their health issues related to 9/11."
HHC WTC patients are local residents, students, workers, passersby and those who helped in the cleanup. The Center has locations at Bellevue Hospital on the East Side of Manhattan, Elmhurst Hospital in Queens and Gouverneur Health in Lower Manhattan, and works in partnership with community and labor organizations and residents affected by 9/11.
People affected by 9/11 may be eligible for treatment at HHC if they:
Lived, worked, or went to school or day care in the area of Manhattan that is south of Houston Street or in northwest areas of Brooklyn, which are considered the disaster area.
Were exposed to the dust cloud on 9/11, or to dust or smoke in the disaster area after 9/11.
 Worked as a cleanup worker or performed maintenance work in the disaster area between September 11, 2001 and January 10, 2002.
In addition to mental health conditions, common 9/11 symptoms include: shortness of breath, cough, wheezing; chest tightness; nasal and sinus congestion; and gastroesophageal reflux disease (GERD). The federal government in 2012 also added more than 50 types of cancer to the list of 9/11-related conditions, expanding the healthcare available to many first responders, workers, volunteers, students, visitors, and residents of Lower Manhattan who may be suffering from the disease.
There are no out-of-pocket costs to patients for treatment and medications related to 9/11 illnesses. To determine eligibility and to enroll in the program, call 1-888-WTC-HP4U (1-888-982-4748) or visit www.cdc.gov/wtc.
For more information, visit www.nyc.gov/hhc 
Related Articles
---