---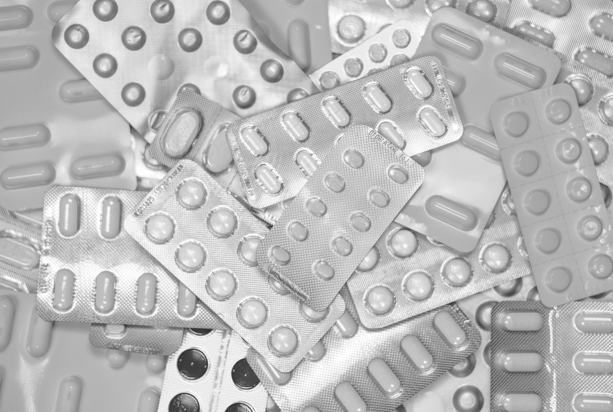 Interstitial cystitis, more commonly known as painful bladder syndrome (PBS), is a painful chronic bladder health issue. According to research, most of the patients who have this condition are women. A person diagnosed with interstitial cystitis may feel pain, discomfort, and pressure in the bladder area. Causes of this condition are still not unknown, and a cure has not yet been discovered.
Elmiron (Pentosan Polysulfate Sodium) is the only oral prescription drug used to relieve— not cure— bladder pain and irritation caused by interstitial cystitis. It is also a weak blood thinner, known to increase the risk of bruising/bleeding.
This type of drug is not available in generic form and is only manufactured by Janssen Pharmaceuticals, a subsidiary of Johnson & Johnson. In 1996, the U.S. Food and Drug Administration approved Elmiron for sale. Although most of Elmiron's side effects are considered mild, there is new information suggesting that it can cause vision problems.
Dosage
The recommended dose for Elmiron is one 100mg capsule three times a day. Hence, a total of 300mg per day. The gelatin-coated capsule should be taken with water at least an hour before meals or two hours after meals. After three months of taking the drug, patients should be reassessed to see how well it is working.
Precautions
Always stick to the doctor's prescribed dosage.
Since Elmiron is a blood thinner, patients who need to undergo surgery must first consult their doctor because the drug may increase bleeding.
Pregnant women should only use the drug when needed.
Side Effects
A doctor, along with their experience and expertise, may prescribe Elmiron to you because it benefits you more than worsening your health. The majority of patients using Elmiron did not suffer from any severe side effects, only mild ones.
It has been recorded that an estimate of 97% of the patients experienced hair loss, making it the most common side effect. Most of the patients who suffered from hair loss grew their hair back after they stopped using the said drug. If any of the symptoms below persist, it is best to consult your healthcare provider.
The common side effects are the following:
Abdominal Pain
Abnormal liver function tests
Blood in stool
Bruising
Diarrhea
Dizziness
Headache
Hair Loss
Nausea
Rash
Upset Stomach
Lawsuits Against the Use of Elmiron
Before a drug product could reach the market, it should undergo the U.S. Food and Drug Administration's standard to assure the consumer's safety. Drug manufacturers should not fail to inform or warn consumers regarding the use of their products. Failure to do so will make them liable to whatever harm or injuries their product may bring.
In connection with Elmiron, Janssen Pharmaceuticals failed to warn the public about any risk of having maculopathy or any other vision problems from taking their drug. Their failure has resulted in several lawsuits against them.
In 2018, one of the first case reports was published in the Journal of Urology. Dr. William A. Pearce and his colleagues stated that long term use of Elmiron led to "injury in the retina and the underlying retinal pigment epithelium." Since then, additional research has been published to determine the effect of the drug and its relation to having vision problems.
Lawyers have filed complaints against Janssen Pharmaceuticals on behalf of the patients who suffered vision problems, including maculopathy, caused by taking Elmiron. An example of this is the case of Tina Pisco, which was filed on May 4, 2020.
Pisco claimed that Elmiron was the main reason she developed maculopathy after taking the drug to treat her interstitial cystitis. Pisco's lawyer claimed that when Elmiron is prescribed to patients, the label and prescribing information issues no warning.
Pisco started to take Elmiron in 2012. During that time, Elmiron's official website enlisted the possible side effects of the drug, but there was no mention of blindness or maculopathy. Visual side effects enlisted were under the less than 1% classification, which only includes conjunctivitis, optic neuritis, amblyopia, and retinal hemorrhage.
An Elmiron lawyer accepts cases from patients who suffered vision problems from taking Elmiron for at least two years. It is required that vision problems must have developed while taking the drug or after a year of stopping its intake. This means that if you ceased the intake of Elmiron in 2015 and developed vision problems in 2016, you may qualify for compensation.
The common visual related injuries enlisted in complaints against Elmiron include blurred vision, degenerative maculopathy, halo vision, macular retinopathy, macular/pattern dystrophy, maculopathy, metamorphopsia, pigmentary maculopathy, reduced night vision, retinal pigment epithelium, retinopathy, scotoma, unilateral or bilateral blindness, vision impairment, and vision loss.
Takeaway
Since Elmiron is the only drug available to soothe bladder pain and irritation due to interstitial cystitis, it is vital to note that this drug also carries risks. Hence, before you use Elmiron, consult your doctor. However, if you're someone suffering from the side effects brought by Elmiron, don't hesitate to take legal aid. Fight for your rights by being compensated from the damages you've sustained.
---