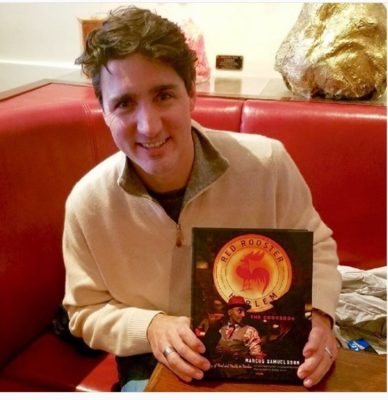 Canadian Prime Minister Justin Trudeau was in New York City Wednesday, early in the day, Trudeau was spotted in Harlem having lunch at Red Rooster.
Later in the day, he invited Ivanka Trump to join him at a Broadway musical that celebrates immigration.
Trudeau introduced the show, Come From Away, which tells the story of American citizens trapped in Canada following the September 11 attacks.
"There is no relationship quite like the friendship between Canada and the United States," Trudeau said as he introduced the play. "The deep ties of business, of friends, of culture, of people traveling back and forth, families of all these connections. This story, this amazing show is very much about that. And it's about friendship as well."
Ivanka's invitation came a month after photos of her gazing at the handsome PM went viral on social media.
According to reports, more than 100 world ambassadors were invited to the play.
Via source.
Related Articles