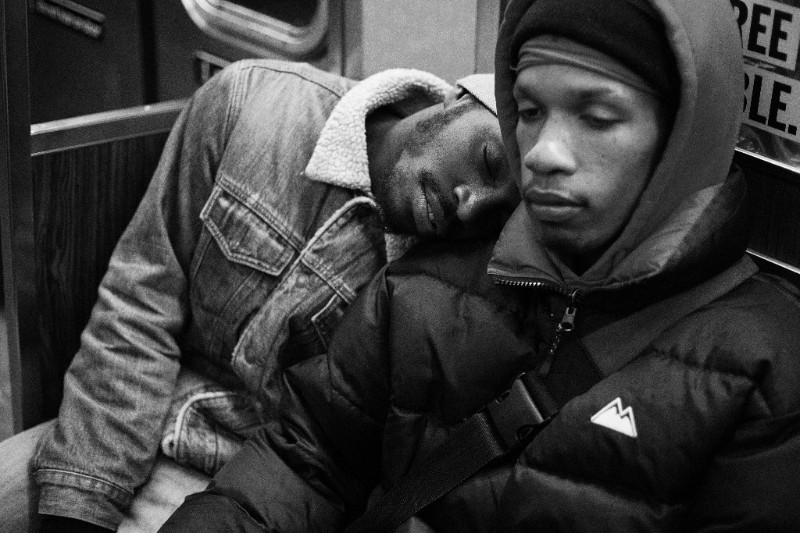 In honor of Pride 2016, Maysles Cinema is pleased to announce, in association with Harlem Pride and Doc Watchers, a special screening of the film work of U.S. Marine-turned-filmmaker Elegance Bratton, including Pier Kids and an excerpt from his upcoming documentary Walk for Me. Elegance Bratton himself will be in attendance for a Q&A after the screening, and all audience members are invited to attend a post-screening reception, sponsored by Harlem Pride.
Anthony + Christopher = Kim, Elegance Bratton, 2014, 5 min, Christopher helps his lover Anthony transform into their drag alter ego Kim Labeija.
Pier Kids: The Life, Elegance Bratton, 2011, 22 min, we experience the Christopher Street Pier with DeSean and Casper, two queer black homeless youth.
Walk For Me, Elegance Bratton, 2016, 1 min (excerpt), Hassan Kendricks is set to make his Femme Queen debut in the shimmering lights of the Ballroom scene voguing as a girl named Hanna. His two worlds collide when his mom shows up and discovers her secret daughter.
Q&A with director Elegance Bratton
The screening will be held Friday, June 17, 2016 at 7pm.
Maysles Cinema, 343 Lenox Avenue/Malcolm X Boulevard., New York, NY, 10027, (btwn 127th and 128th Streets), (212) 537-6843, www.maysles.org
Related Articles
---
---