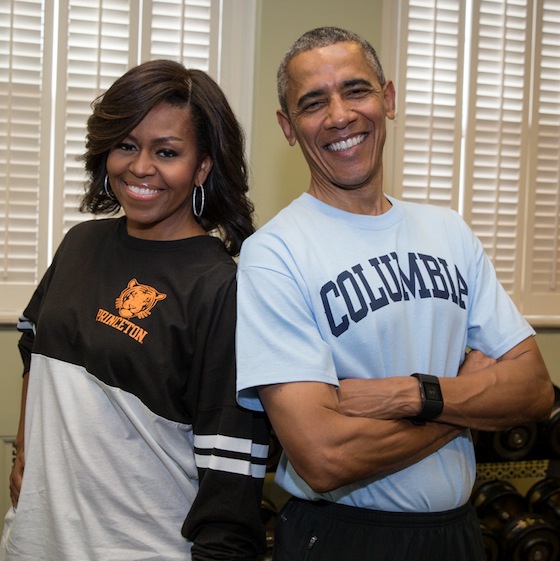 President Barack Obama wears his Columbia University in Harlem and First Lady Michelle Obama wears her Princeton University t-shirt in support of her "Reach Higher" initiative as they strike a pose for their Alma mater on College Signing Day Celebration.First Lady Michelle Obama traveled to Wayne State University on Friday to attend Detroit's first-ever citywide College Signing Day Celebration — an event aimed at honoring those students dedicated to furthering their education.
The First Lady commended the 2,000 students present — and all college-bound high school seniors throughout America — on their college acceptances and called them real role models. In congratulating the soon-to-be graduates, the First Lady also called on them to help younger students reach this impressive goal of attending college.
Photo credit: Official White House Photo by Pete Souza
Related Articles
---
VIDEO
---
"Dr. Harry Delany is a renowned Harlem born and raised surgeon, the son of the great jurist and civil rights leader, Hubert Delany...." This monthly post is made in partnership with Harlem Cultural Archives.