---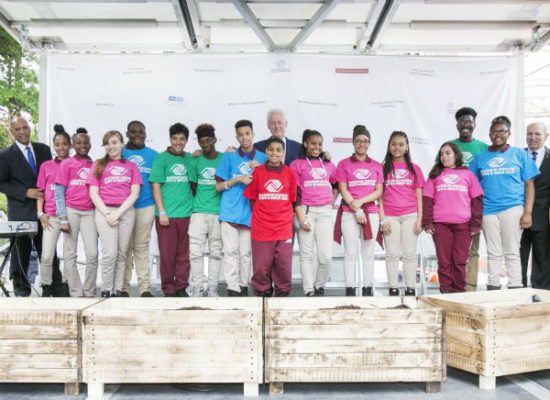 Madison Square Boys & Girls Club ("Madison"), a youth development organization that provides after-school, Saturday and summer youth development programming to young people ages 6 to 18 in under-resourced neighborhoods from Harlem to Hollis, broke ground on its new Clubhouse at the intersection of West 155th Street and Bradhurst Avenue in Harlem.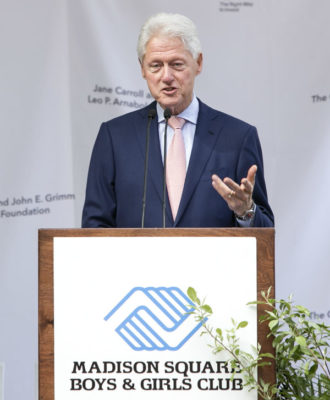 The groundbreaking was commemorated with a ceremony where President Bill Clinton provided the keynote address. The 42nd President said, "Nobody ever amounts to much without a hand-up now and then, without a pat on the back, without someone looking after them telling them it's going to be alright," said President Bill Clinton. "That's why I love the Boys and Girls Club, why I love this project, and why I'll always be grateful to the people who stood up for me and stood up to me when I was an unruly young boy. I am grateful to the people who do the same thing here today." The ceremony also included a special message from President George H.W. Bush.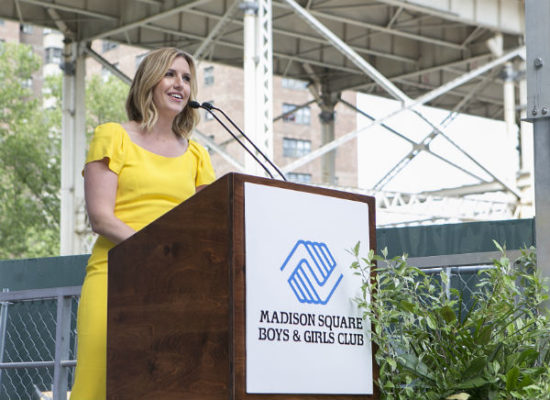 The Clubhouse will be named in honor of The Pinkerton Foundation, whose generous endowment will support a wide-range of programming at the Clubhouse for approximately 1,500 new members. The Pinkerton Foundation's President Rick Smith also offered remarks at today's ceremony. The Clubhouse, which will be Madison's largest and most advanced facility to date, will also serve as the organization's new citywide administrative hub and headquarters. Madison currently serves over 5,000 members between the ages of 6 and 18 at four Clubhouses located in Brooklyn and the Bronx.
A partner throughout the Club's planning stages, NYCEDC President and CEO James Patchett said, "The Pinkerton Clubhouse will be a great addition to North Central Harlem. NYCEDC is proud to have supported Madison Square Boys and Girls Club with a significant New Markets Tax Credits allocation, and we look forward to seeing hundreds of boys and girls benefit each day from the constructive, healthy programming that will be offered."
Designed by the renowned architecture and urban design firm Rogers Partners, the 45,000 square-foot Pinkerton Clubhouse will contain modern educational spaces and recreational facilities including a soccer field and basketball court, as well as innovative visual and performing arts spaces including a music and production studio, screening room and digital media and technology lab. The Pinkerton Clubhouse is expected to open its doors to the local community in the fall of 2018.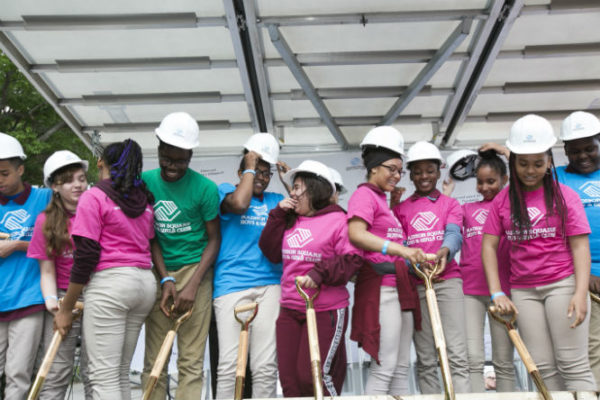 "The construction of The Pinkerton Clubhouse in Harlem represents a rare and significant opportunity to empower the area's young people and create a safe and healthy environment for them to learn and grow," said Joe Patuleia, Madison Square Boys & Girls Club Executive Director. "Our expansion into North Central Harlem—one of New York City's most vibrant, yet underserved communities—will advance Madison's core mission to save and enhance the lives of young people across New York City in communities most in need."
A founding member of Boys & Girls Clubs of America, Madison currently serves more than 5,000 youth, ages 6 to 18, at four Clubhouses throughout Brooklyn and the Bronx. www.madisonsquare.org.
Related Articles
---