---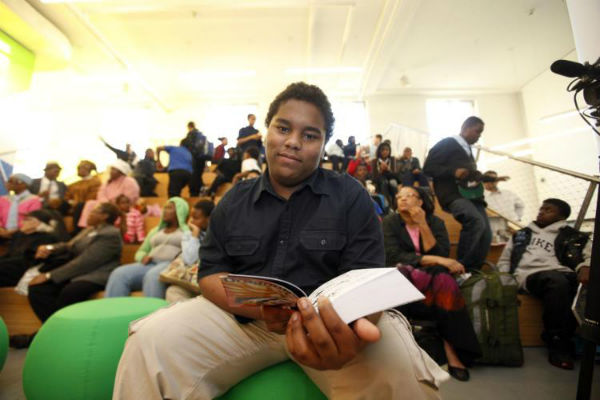 Each year, parents send their sons and daughters off to college to become students with high hopes that in four years – give or take – they will earn a degree and embark on successful careers.
But while moms and dads may fret most about grades and study habits, they can give their offspring a real boost if they also insist the students carry some of the financial burden for college, says Matt Stewart, an entrepreneur and co-founder of College Works Painting, an internship program that provides practical business experience for college students.
That means getting a job – either during the school year or over the summer break, or both.
"College students are much more invested in the experience if they have to help pay for college, rather than have mom and dad take care of everything for them," Stewart says. "There's a natural tendency to work a little harder on classwork when at least a part of the tuition or dorm room costs come out of your own pocket."
But beyond that personal-responsibility aspect, it's worth noting that businesses are seeking job candidates with real-world work experience.
"Those on-the-job lessons are invaluable," Stewart says.
For example, interns with College Works Painting operate their own house-painting business with hands-on guidance from mentors.
The benefits for students of working their way through college include:
A regular paycheck. The rising cost of higher education has put paying the full price of college out of reach for many parents, and scholarships and grants often provide only a small percentage of the costs. The more students can pay themselves, the lower their student-loan debt will be when they enter the workforce.
Practical experience. Nothing prepares you for work like work, Stewart says. A classroom can train students on certain skills necessary for their career choice, but on-the-job experience is just as valuable. Even if a part-time job is unrelated to career aspirations, a student might learn such skills as collaboration, time management and customer relations.
Resume enhancement. One of the weaknesses recent college graduates sometimes have is their resumes can be skimpy. A few summer jobs can help tremendously, Stewart says, giving managers who might consider hiring you more confidence that you have experience beyond listening to professorial lectures and cramming for final exams.
Additional references. Hiring managers want to talk with people who know your work habits, and while it's nice that a favorite professor or a high school football coach is willing to say good things, it's even better to have references who can discuss relevant job skills.
"Having any job can be beneficial, but if you can you should try to land an especially challenging job or internship," Stewart says. "When you graduate, you're going to face stiff competition in the job market. The more you've been able to stretch yourself past your comfort zone and develop new skills, the greater the odds are that you'll be the one picked out of all the applications that come pouring in."
Matt Stewart is co-founder of College Works Painting (www.collegeworks.com/about), which provides business experience for thousands of college students each year. The award-winning program also offers high-quality house-painting services for homeowners.
Related Articles
---