---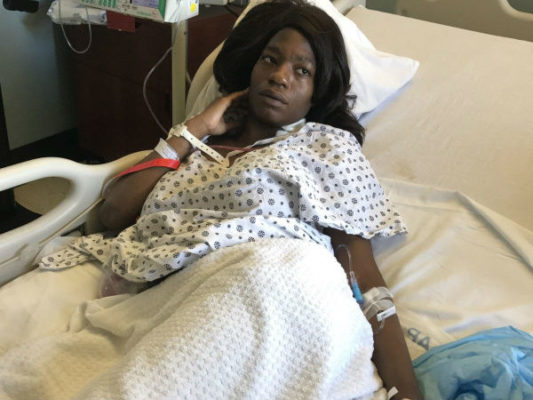 It was a crime with neither rhyme nor reason.  A pregnant woman, speaking Friday from her hospital bed, recounted how a deranged poet jabbed a knife into her neck after a random leg bump on a packed Bronx subway car.
"I want this man to die," recovering mom-to-be Shaday Tripp said while hooked up to IV tubes at Lincoln Hospital. "That's what I feel like. He almost killed me … There's a hole in my neck."
Once-popular Harlem street rhymist Derrick Wilson snapped during the Thursday night subway ride, gashing Tripp's neck before stabbing her friend Zakia Lewis twice in the left arm, police said.
Related Articles
---