---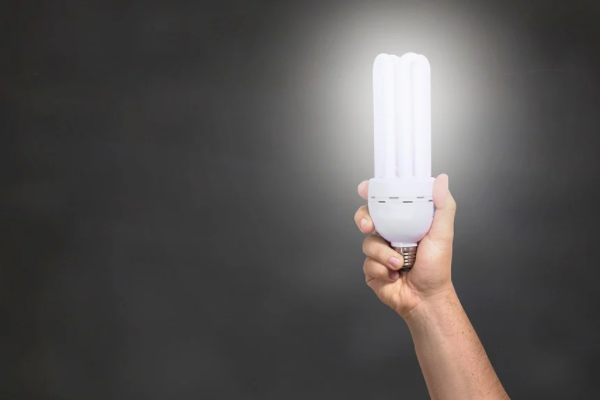 When you think of the types of bulbs that you use in your house, there are probably very few that haven't been changed out to more sustainable and efficient models like LEDs.
LED stands for Light Emitting Diode and is still one of the newest types of light bulbs on the market. They used to get somewhat of a bad reputation for being on the pricier side, however, LED lights have recently become more affordable and the cost efficiency is starting to make them a viable option for anyone who is looking to replace their current light bulbs or add new lighting fixtures. There are many practical reasons why you should switch to LED lights.
1. Smaller Energy Bill
LEDs use about 80% less energy than traditional incandescent light bulbs. This reduced energy consumption is a great way to start saving the planet and also your wallet. For example, a single LED bulb that is equivalent to a 100-watt incandescent will only use 20 watts. With a wide range of LED lighting products available, you can have a greater level of control over how much you spend on your lighting bills. These small savings on energy costs add up quickly!
A lot of people assume that they can't reduce their energy consumption or that switching to LED lights will only slightly help the situation. However, when you consider how many light bulbs are in your house, changing them all to LEDs is one of the best ways you can cut down on your lighting costs.
2. Longer Lasting Than Incandescent
One of the other reasons why you should switch to LED lights is because they last much longer than traditional light bulbs. You can expect LEDs to last about 25 times longer than regular household light bulbs, so they end up paying for themselves in terms of longevity. LED lights burn much cooler than traditional light bulbs and while this doesn't seem like a huge advantage, it is actually very beneficial. Incandescent light bulbs get extremely hot and that heat wears on the interior components and decreases the lifespan of the bulb.
Besides saving money due to having to change them less regularly, it's also more convenient since you don't have to worry about changing them as often, which means that you won't have to make a trip out for new bulbs.
3. Environmentally Friendly
It takes 10 times more energy to make an incandescent light bulb than it does to manufacture an LED bulb (which is part of the reason why they last so long) and most incandescent light bulbs contain mercury. LEDs do not have this hazardous material and can be recycled, while incandescent lights cannot. While environmental concerns might seem more like a concern for people who live in densely populated areas, they should be taken into consideration by everyone due to the fact that most of these hazardous materials are not recycled properly.
LED lights are extremely energy efficient and have a long lifespan, but they are also very earth-friendly. As more people become environmentally conscious, you begin to see more recycling programs popping up to deal with the lights once their lifespan is over. This reduces landfill waste and helps contribute less to greenhouse emissions which can lead to a healthier environment for all of us. More and more people want to have a positive impact on the earth, so switching their lights out for LEDs is a great way to do your part.
4. Safety
LED lights are much safer than traditional light bulbs. As already mentioned, traditional light bulbs emit a lot of heat and this poses a fire hazard. This is especially important if you're into DIYs and like to add your own touch to your home. Creating lamps is a rewarding hobby, but it can be dangerous if the light bulbs get too hot. If you want to make a table or a floor lamp with a fabric shade, you can do so without worrying about the electrical parts of the lamp getting too hot and causing a fire hazard. Still, it's best to use materials such as silk, cotton, or linen if creating your own lampshade.
This is also very important in homes with children and pets. If kids get curious around open, active lamps, they can burn themselves from touching something that's producing heat. Obviously, in addition to that, since they are much less likely to break, you don't have to worry about someone stepping on a glass shard from a broken bulb.
5. Greater Design Flexibility
One of the most exciting things about using LED lights is that you have a lot more design flexibility! Instead of having to use a very specific bulb, with LEDs, you can change the color of your light bulb. Whether you want a bright white or a soft pink glow, with an LED light bulb you can change the hue of your light to achieve just what you need. They also come in different shapes and sizes, so you can use them for a variety of individual purposes.
You can even find Eddison-style LEDs or motion-activated ones, so you won't have to be fumbling around for light switches in the middle of the night. They are designed to turn on when someone enters the room, which means you will always be able to see where you're going no matter what time of day it is! However, people mostly use those types outside of their homes, so they can see where to walk at night.
6. Dimming Capability
For people who enjoy a low-lit setting, changing the brightness of your LED light bulbs is very simple. If you need to get up in the middle of the night, for example, but don't want to disturb everyone else by turning on all of your lights or fumbling around with different switches, you can simply adjust the brightness level that you need. This is also very useful for setting the mood of a room. For example, if you're having a romantic dinner, you don't want to have harsh overhead lighting shining on you. Instead, you can find a LED light bulb that has a warm glow and dim it down to create an intimate atmosphere.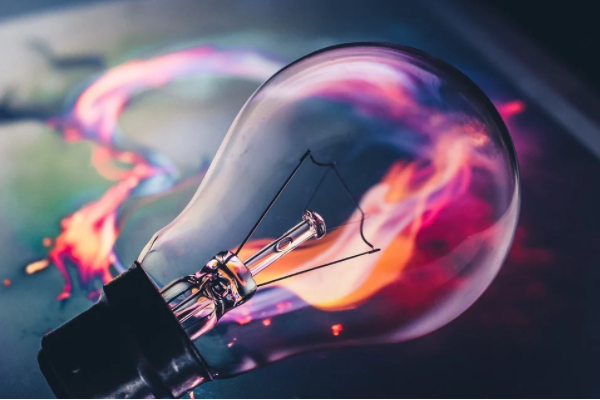 The increased energy efficiency that LED light bulbs offer is just one of the many ways that they benefit your home and save you money, but all the areas mentioned above are even better reasons why it makes sense to switch to these types of lights. Not only will you be saving our environment by reducing waste and greenhouse emissions, but you'll also be giving yourself a safer place to live in, more design possibilities, and being able to set the mood of your home with ease!
---