---
Did you know that traveling can be more convenient with the right items? You may not think so, but traveling is much easier when you have the appropriate supplies. The following are some practical items that will make traveling more comfortable and easy.
Waterproof bag 
A waterproof bag can be very useful when traveling especially if you are traveling to a location that is known for rain. A waterproof bag can protect your valuables from getting wet and potentially damaged.
This especially includes situations like camping trips or other outdoor activities. When you get some of the best waterproof backpacks you won't have a problem with water going through and damaging your items. You will have no worries when it comes to that because they will be all well-protected within the bag. 
This accessory is designed to keep water out, and it will protect your belongings from getting wet. It is an ideal bag for traveling because it can also be used as a raincoat whenever you may need one. 
This way, if the weather changes unexpectedly while you are traveling or camping outside all day long in a place where there's the potential of rainfall, then this makes it easier for you to enjoy time outdoors without worrying about what might happen with the conditions around. 
A suitcase with wheels and a telescopic handle
Having a suitcase with wheels and a telescopic handle will make traveling more convenient. You can easily get around the airport with one of these suitcases, rather than them being difficult to haul through an airport terminal or struggling with heavy baggage on trains and buses. For smaller travel bags that are easier to carry while traveling, you should consider investing in some luggage straps. You can also click here to get a collapsible suitcase that can provide further comfort while traveling.
A telescopic handle will make traveling more convenient because it allows you to roll the suitcase behind you, rather than having to carry it. When traveling by car or train there are no worries about finding a place for your luggage in that vehicle since these kinds of bags can be stored underneath seats and other similar spaces where they won't get in the way of other passengers. Having wheels on your travel bag is also very useful when traveling short distances from one area to another, especially if there are large crowds around.  
Inflatable neck pillow for long flights or car rides 
You'll want to sleep while traveling on a plane or in the car, but if you don't have an inflatable neck pillow then this might not happen. A regular neck pillow does not provide enough support for traveling and that's why it is important to carry around with you your own inflatable one! 
On top of providing more comfortable traveling conditions, these pillows save space because they can be deflated when you're done using them. Simply roll up the neck pillow after use and place it inside of its carrying case which will make sure that no dirt from outside gets onto the pillow while traveling back home.
Get some travel-size toiletries
Toiletries are essential items to traveling as they will allow an individual's experience. Travel-size toiletries can be purchased at any place that sells travel items such as the dollar store, Walgreens, and Target.
Here's a list of toiletries you have to bring:
Toilet Paper

Shampoo/Conditioner

Soap 

Toothbrush & Paste 

Deodorant 
Traveling is a great way for anyone to spend their time whether it be with friends or family. Individuals traveling together usually share a suite bathroom which means everyone must bring their own toiletries in order to feel clean and refresh after traveling all day long! Having your favorite shampoo or shaving cream on hand while traveling is always preferred over using someone else's products, so make sure you pick up some travel-sized toiletries before hitting the road next time!
A portable charger 
You'll need to charge your phone and tablet while traveling, which is why it's important to bring a portable charger. Because you'll be using your devices more frequently, they won't last as long throughout the day without charging them. It can also help if there are no outlets available in certain areas of where you're traveling. You need something that will fit into your traveling needs, and there are portable chargers that you can find in any electronics store nearby.
A universal adapter
An adapter that fits different electrical outlets is something that many people traveling to other countries may not think about. However, if they do not have one of these adapters with them then it can be very inconvenient for them because this means that they will only be able to use the appliances and electronics in their hotel room. This item would also come in handy when traveling domestically as well because different areas have different types of electrical outlets.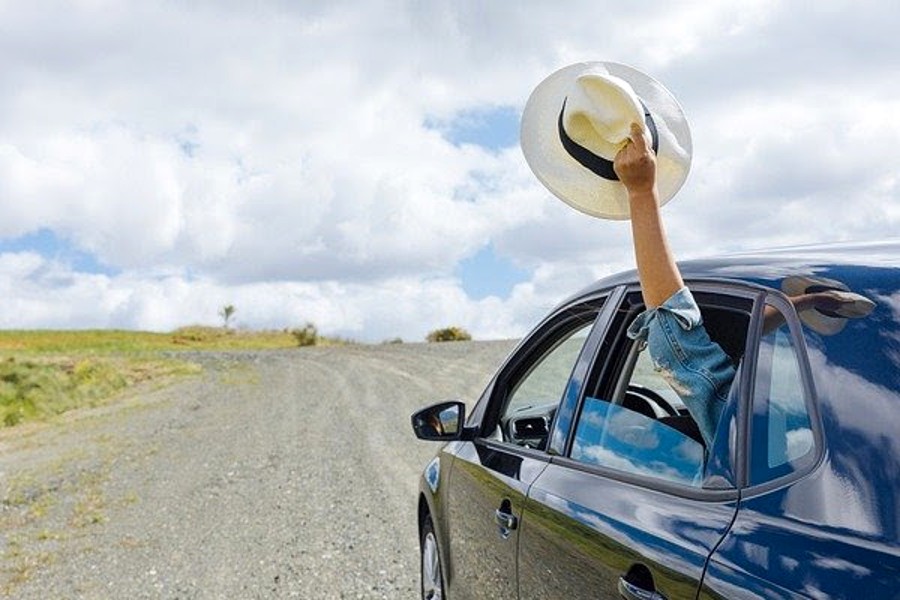 Traveling can be fun but making it convenient makes it even more so. Waterproof bags and good suitcases are essential. If you want to sleep, bring a neck pillow, and don't forget toiletries to make sure there are no accidents. You'll want to charge your devices so a portable charger and universal adapter are a must-have. Travel safely!
Related Articles
---