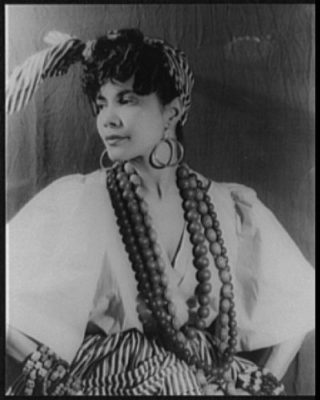 Earlier in the week we posted photographs of  Blanche Dunn, who lived the American dream, she was a glamorous Jamaican born actress, socialite, and Harlemite who traveled the world, here are more of photographs taken by her friend Carl Van Vechten in Harlem, New York 1941.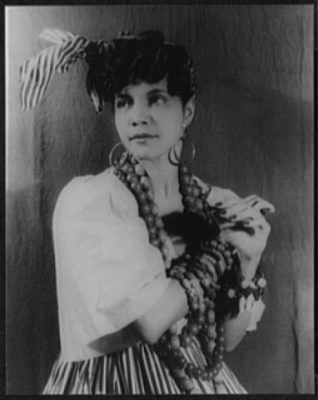 She is dressed in "island girl" garment by Mr. Van Vechten, wearing a big oversized dress, large hooped ear rings, head scarf, beads and other props for an idealized "Caribbean girl."
Both portraits were photographed on May 10, 1941.
Price: Each $11.00 (Shipping not included)
Related Articles
---
VIDEO
---
"We re-imagine, recreate, and redeem cultural omissions and misrepresentations of Blackness, for the culture. ...." This post is made in partnership with British Pathé.