---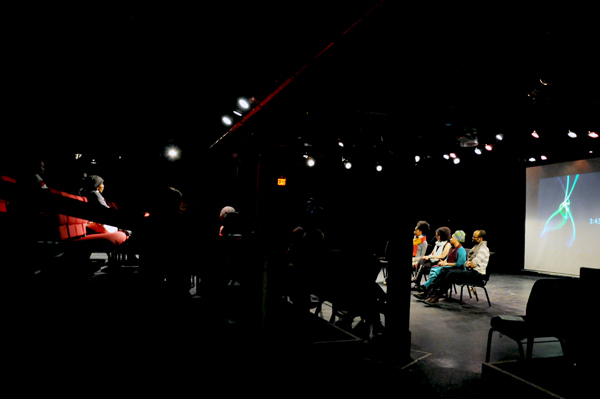 By Morgan A. Grain and Photographs By Diane Allford
Sehar Ezez recalls a time when she was shopping and two women began to follow her around the store.
"They were drunk," she states as she describes the two women harassing her. "They would come up behind me and close the freezer doors whenever I opened them to get something out. And when I was waiting in line to check out they cut in front of me."
She explains that she could feel herself getting angry, but she chose to ignore their transgressions. "At least I wasn't like them, walking around drunk at two o'clock in the afternoon." The belligerent behavior didn't stop once Ezez left the store, but as she was walking in the parking lot one of the women pushed their body against her shoulder and said, "Go back to where you came from."
"I always find that funny, because I'm just like what you mean New Jersey?"
Ezez's story was just one of the many shared in African-American and gender studies professor Maha Marouan's documentary Voices of Muslim Women. The screening was a part of the National Black Theater's programming for Women's History Month, which was followed by a panel discussion including Penn State professor Jeanine Staples, a master's in dance movement therapy student Naimah Saleem and international journalist and producer Mamadou Niang. NBT was created to celebrate the complexities and dualities of Black women, making it the perfect space for the showing of Marouan's documentary because it created an opportunity for the audience to make ties between Muslim women and African-American women who struggle to claim the very space in which they live their own.
"Muslim women are Black women. Muslim women are women of color," Marouan asserted.
The five students highlighted in this documentary represented races from African-American to Middle Eastern to Caucasian and originated from all over the globe including places like New Jersey and Alabama to Saudi Arabia and Yemen. The common thread between their experiences is navigating through a space where their religion acts as the center focus of their identity. With this project Marouan wanted to expose what it was like to be a visible Muslim woman living in the Bible Belt of the south by examining the politics of the head scarf: the decision of Muslim women to wear or not to wear the hijab.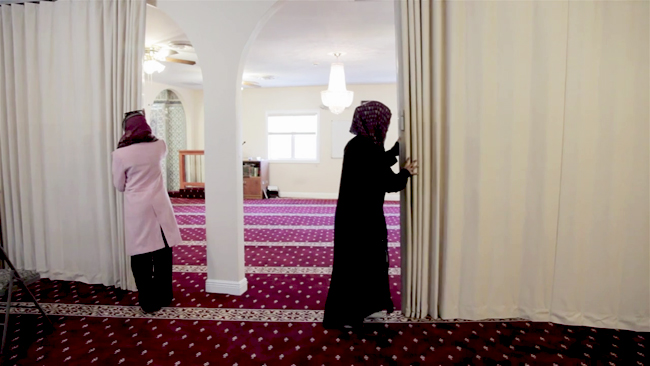 The Voices of Muslim Women trailer: https://vimeo.com/81948323
"The hijab was not traditionally associated with Islam," said Marouan, who was born and raised in Morocco. "It wasn't until 9/11 that it became a concentrated effort on the behalf of Muslim women to represent Islam." The documentary addresses common misconceptions about the scarf including how observers of the religion believe there is no other way for a woman to be Muslim besides to wear the scarf and for those who choose to wear it are considered to be super religious and those who don't are not serious.
Wearing the hijab causes unwanted negative attention at times, but for the women in the documentary the scarf is not a source of insecurity. For Alexandria, who doesn't like to wear tight fitting clothes, the hijab makes her more confident. And for Jessica, who converted from Baptist Christianity to Islam, the attention at first was uncomfortable but she soon began to enjoy it. Jessica's ability to check in and out of discrimination as a white woman being a Muslim was not addressed specifically in the documentary, but Marouan acknowledged this experience would be a beneficial one to examine because although Jessica liked the attention she has never experienced the violence associated with wearing the hijab or suffered from stigmas associated with being a Muslim woman of color.
"Stereotypes about Muslim women are that we are backwards, oppressed, asexual, have no fashion sense and that we are women with no agency under the thumb of mean Muslim men," explained Marouan. "This has not been my experience as a Muslim woman."
"When people find out that I am from Saudi Arabia they are shocked," says Lubria, one of the students in the documentary who chooses not to wear the hijab. "They say 'you're normal, how are you from Saudi Arabia?'"
Sharing their experiences not only as objects of discrimination, but also as women and students helped humanize them in their "otherness." The documentary aids in changing their opening line from "I am a Muslim woman, but" to "I am a Muslim woman, and…
"I can relate to Jessica in the documentary who does Brazilian Jiu Jitsu, because as Muslim women there is this awareness of preserving the body," says Saleem. "And I used to be a Miami Heat dancer and my father used to ask me 'what are you doing?' but I really needed that experience in my life to make me the Muslim woman I am today."
The telling of their stories provided them with a space to narrate their identity and address the politics of simply being, not necessarily living to tear down archetypes, even though they are consciously aware of their actions because they understand their presence represents the entire demographic.
"As a woman of color a part of being is subconsciously self-authoring our lives to push back and give a counter narrative to the patriarchal dominated images or ideas placed on who we are," stated Staples. "I am very aware of the patriarchy and the use of terms like 'they' and 'people' are used for synonyms of something. Most times these terms refer to whiteness because white people are the only people humanized as audiences of otherness." Staples argued that qualifying these terms are instrumental in tackling racist and heterosexist mentalities.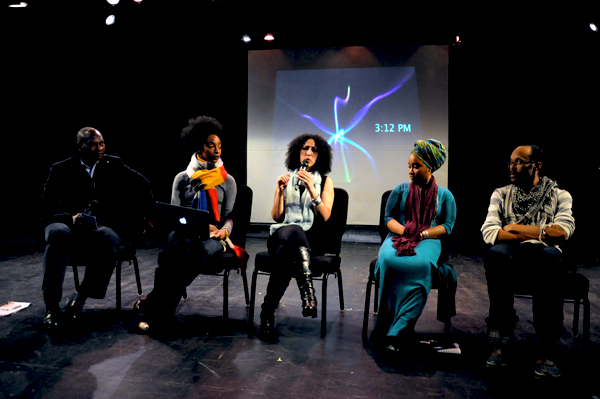 Marouan's desire to give voice to visible women historically silenced by misconceptions and stereotypes created an introductory step to tackling Islamophobia in the United States while simultaneously humanizing a demographic.
"People don't usually approach me, I always have to be the one to reach out and start conversations first," explains Hailah, who is amused by people's astonishment when she uses curse words. "I am quiet, but when you get to know me I can be pretty wild."
Related Articles
---