---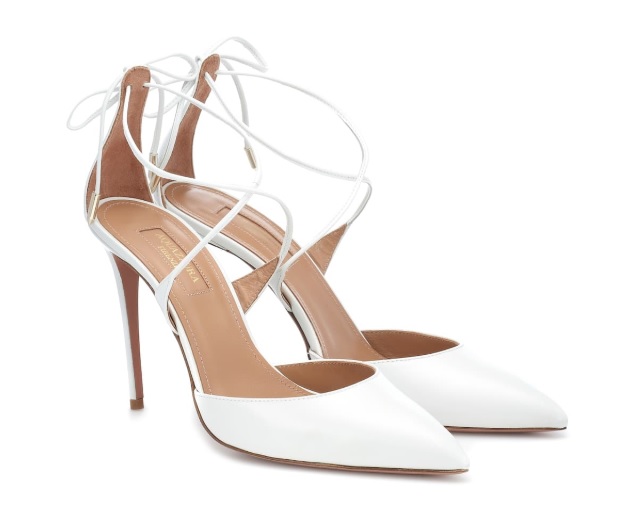 Fashion is a powerful thing. It helps set the tone for who you are when you walk into a room.
You can come across as powerful, professional, stylish, fun, and so much more just based on the clothes you put on. One of the most exciting parts of women's fashion is the shoes. Shoes are not only functional by protecting your feet from hazards on the ground, but they can also show off your personality in little ways. Getting a pair of black flats can come across as simple whereas wearing black heels might mean that you mean business. Use these tips to find the best pair of women's shoes for any occasion.
Buy Something That Suits Your Personal Style
Look, shoes are one of those accessories that can really show off your personality. Whether you're pairing some animal print shoes with a pair of skinny jeans or some neon heels with your little black dress, make sure you go in style. You don't have to wear stilettos if you don't like them, nor do you need to stick with flats if you'd prefer something more special. Choosing shoes should be fun and a great expression of your personal style much the same way that buying a pair of earrings or a new purse would speak to your preferences.
Choose Something With an Event in Mind
Mindlessly buying shoes can lead to a closet filled with pretty things that you never wear because you didn't buy them with any intention. While it's fine to buy shoes because you think they are pretty, it helps to have an event in mind for them. Whether you know you want to wear them out to dinner, or they are perfect to wear to work, having a reason to buy them helps them to actually get on your feet every once in a while. Because what's the point of owning cute shoes if you never have a chance to show them off?
Comfort Is Important
While fashion certainly has its place, comfort is also important. It doesn't help to buy a pair of shoes that are so uncomfortable that you'll never wear them. When you try on shoes, walk around a bit in them and see how they feel. There are some heels that are so comfortable you can walk in them all day long, and others you can't wait to take off 5 minutes after you put them on. Be sure to take comfort into consideration when you're buying your next pair of shoes. If you don't, you might end up in a situation where you can barely walk at the end of the night and your feet hate you for days.
Try On Your Shoes at the End of the Day
Getting the right fit for a pair of shoes is essential. That's why it's best to go shoe shopping at the end of the day. Why? Because your feet are typically a little swollen and bigger in the evening than they are when you first wake up in the morning. If you go after work to the store instead of on a Saturday morning, you are more likely to get the wrong fit. This means at the end of the day, your feet will feel squished and in pain because they are too big to fit in the shoes.
Bring Socks or Tights if Needed
When you would typically wear a pair of shoes with socks or tights, it's important to try them on using those foot coverings. This is helpful for women who wear nylons to work or socks for their running shoes. It's vital to get a good fit so that you don't waste your money and you don't waste your time. Bringing the right foot coverings means that you can safely say you are getting just the right fit for your needs rather than bringing them home and wondering if they'll ever fit the same way again.
Buying women's shoes should be an expression of your personality and it's okay to seek comfort. Fashion can be beautiful and comfortable, you don't need to compromise either one of those things when it comes to finding the perfect pair of shoes. 
---