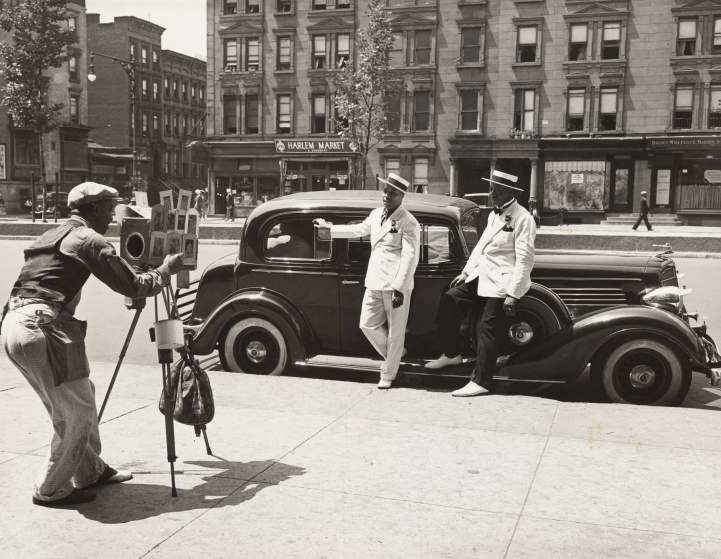 Photographer taking an image of photographer Zack Brown shooting two men on the boulevard with Harlem style in Harlem, New York 1937
The photographer shoots the dynamic duo in straw hats, white coats, and black hanker chiefs in their breast pockets. One gent is dressed in white pants and the other on the right accents his look in black dress pants. They both stand on the foot rail of a Packard four door luxury car with white walls and chrome head lights.
Photographed was taken by Eliot Elisofon from the Collection of the Smithsonian National Museum of African-American History and Culture, part of the Harry Ransom Center, at the University of Texas at Austin.
Related Articles
---
---