---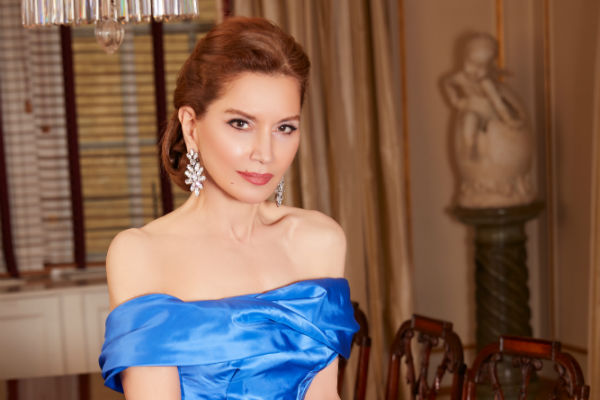 The Dominican Women's Development Center, the largest independent Dominican founded organization in the United States, held its 32nd Anniversary Gala. This year's event was virtual because of the COVID-19 pandemic. Jean Shafiroff, the philanthropist and TV host, served as chair of the event which featured a special performance by Amara La Negra, Evi Siskos served as emcee of the event.
Proceeds from the gala will help fund the center's diverse programs to empower all women and communities to advance gender equality and social justice.
During the virtual Gala, Chairwoman Jean Shafiroff praised Rosita Romero, DWDC's Executive Director, who has given 29 years of service to the Washington Heights community. Mrs. Romero gave a moving speech and spoke about the work of the DWDC during the pandemic.
The night's honorees included Dr. Raymond Tallaj – Chairman of Somos Community Care, Gerlin Castillo (banker), and Lucien Echararria, Director – Ministry of Tourism for the Dominican Republic.
Jean Shafiroff, philanthropist, advocate, TV host, and author of the book "Successful Philanthropy: How to Make a Life By What You Give", is a volunteer leader of several charitable causes. She serves on several charity boards: Southampton Hospital Association, NYC Mission Society, French Heritage Society, Couture Council of The Museum at FIT, Global Strays, JewishBoard (Honorary Trustee), and Southampton Animal Shelter Foundation Honorary Board.
In addition, Jean is an Ambassador for the American Humane Society and their National Spokesperson for the Feeding the Hungry Covid-19 program. She is the Ambassador of the Southampton Animal Shelter Foundation. She is a New York Women's Foundation
Board Alumna who remains very active with the Foundation and women's issues. Jean is the producer and host of the TV show entitled "Successful Philanthropy " which airs 4 times a week through LTV studios in East Hampton, NY. Jean holds two degrees: a BS in Physical Therapy from the College of Physicians and Surgeons at Columbia University and an MBA in finance from Columbia Business School at Columbia University in Harlem.
The mission of DWDC is to empower all women and communities to advance gender equality and social justice. Since 1998 and with an uncompromising resolve, the DWDC has made tremendous strides to fulfill its mission to empower all women and communities to advance gender equality and social justice.
Fueled by an unrelenting quest to see families and individuals realize their potential, the DWDC has been a compassionate source of hope and inspiration to countless women, children, and households through programs and services that restore their dignity and self-esteem while encouraging the pursuit of possibilities far beyond their personal circumstance and socioeconomic conditions.
At their annual events, the DWDC is able to showcase some of the lives they are privileged to shape and equally ecstatic about recognizing individuals who share our passion for service as well as honoring our selfless organization partners without whom the mission of changing lives cannot be achieved.
Thirty-two years is not just a DWDC milestone: it is the perfect embodiment of a collective community accomplishment. The DWDC believes in treating all people with dignity and respect, that promoting gender equality is fundamental to social justice, that all people have the right to opportunities and resources that support them in reaching their full potential.
They believe in practicing holistic, culturally sensitive, inclusive, and innovative community engagement. They are committed to serving all communities regardless of background gender, race, ethnicity, economic status, age, religion, culture, sexual orientation, or other identities, and belief in the power of advocacy for ourselves and their communities.
For more information about Jean Shafiroff, please visit: www.jeanshafiroff.com/
To continue to donate to Dominican Women's Development Center's go to dwdc.org/donate.
Find more information about Jean Shafiroff on Harlem World Magazine here.
Photo credit: Jean Shafiroff at Michael Paniccia.
---