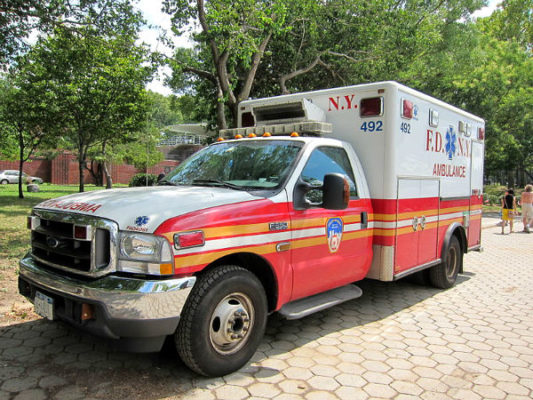 A person was taken to the hospital after being struck by a car Thursday morning in East Harlem, an FDNY spokesman told Patch.
The victim — who has not been identified — was hit at 10:05 a.m. near the corner of Third Avenue and East 106th Street, an FDNY spokesman told Patch. They were take to St. Luke's hospital in an unknown condition, the spokesman told Patch.
One other person was injured during the collision and was treated for minor injuries at the scene, an FDNY spokesman said. Officials could not say whether the second person injured was the driver.
Related Articles