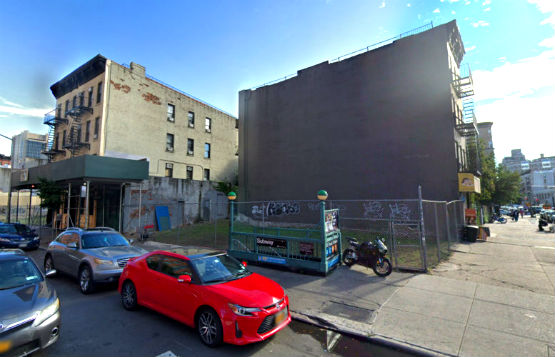 New York Yimby reports that permits have been filed for a 12-story building at 314 West 127th Street, in Harlem, Manhattan. The Harlem-based Center for Urban Community Services is responsible for the development. The company focuses on providing services to homeless clients, as well as housing development, training, and research. Here, they will partner with the Department of Homeless Services to create a center for housing with support for serious health and mental health issues, and criminal justice assistance. By their own metrics, they have reached more than 35,000 people per year.
The site is two blocks away from the 125th Street Subway Station on Saint Nicholas Avenue, serviced by the A, B, C, and D trains. Three blocks to the east is the site for the Studio Museum in Harlem, which is currently in the process of building a new facility for their institution.
The 119-foot tall structure will yield 96,900 square feet for the community facility, creating 117 new living quarters. Tenants will have access to amenities, including a fitness center, laundry room and storage rooms, offices, and conference room in the cellar.
The ground floor will have lobby space, community, computer, and multi-purpose rooms. Crowning the site will be a kitchen and outdoor garden on the top floor.
EQ Architecture & Design is responsible for the design.
The site is currently vacant, and the estimated completion date has not been announced.
Photo credit: 314 West 127th Street, via Google Maps.
Related Articles