---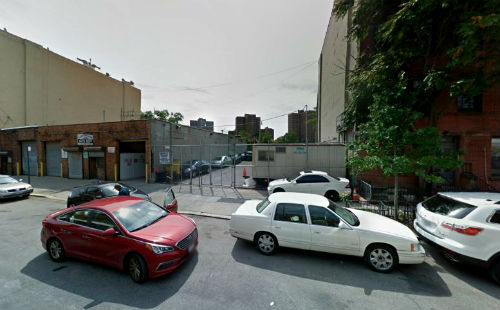 NY Yimby reports that permits have been filed for a two-story commercial building at 308 East 126th Street in East Harlem, Manhattan. The site is six blocks from the 125th Street Subway Station, serviced by the 4, 5, and 6 trains. One block further is the Harlem Metro North train station. The project is located right next to Harlem River Drive, the northern extension of FDR drive.
Staten-Island based A & E Development firm will be responsible for the project.
The 46-foot tall structure will yield 8,633 square feet of space, dedicated to automotive repair use. Cutrona Architects will be responsible for the design.
Demolition permits have not been filed, and the estimated completion date has not been announced.
Photo credit; 308 East 126th Street, via Google Maps.
---