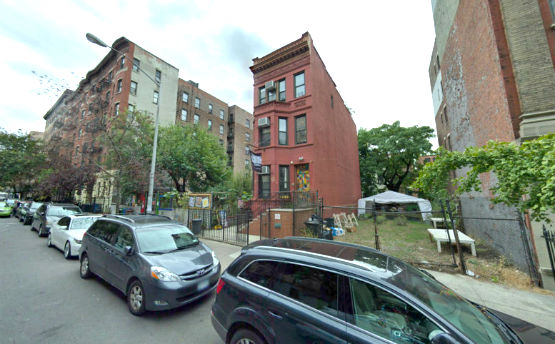 Permits have been filed for a five-story commercial building at 512 West 143rd Street, in Hamilton Heights, Manhattan says New York Yimby. The site is three blocks away from the 145th Street and Broadway Subway Station, serviced by the 1 train. Two blocks further to the west is Riverbank State Park, located along the shore of the Hudson River. Four blocks to the east is the 145th Street and St. Nicholas Avenue Subway Station, serviced by the A, B, C, and D trains. Brotherhood / Sister Sol will be responsible for development.
Brotherhood/Sis Sol is a long-term support service for Black and Latino youth aged eight to twenty-two with the mission to educate children from impoverished communities about sexual responsibility, sexism, misogyny, political education, and social justice. They currently operate out of a historic brownstone and own four adjacent lots. This proposal is the realization of their plan to build an environmentally-friendly space wrapped around their existing facility.
The 59-foot tall structure will yield 13,115 square feet dedicated to commercial use. The project will include a dining hall and attached kitchen, building management offices, a lobby, community room, a greenhouse, teen lounge, program spaces, library, art room, exercise room, and a rooftop play area.
Urban Architectural Initiatives will be responsible for the design. The estimated completion date has not been announced.
Related Articles