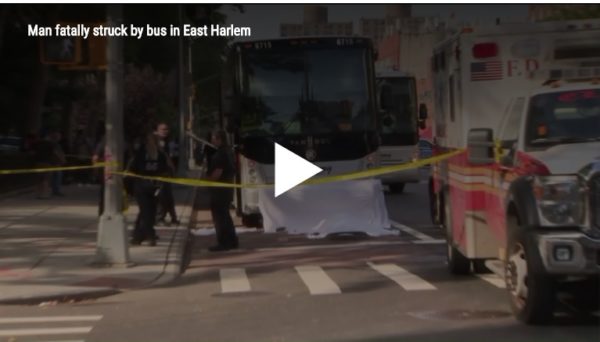 CBS NY Local reports that a pedestrian was struck and killed by a tour bus in East Harlem Wednesday afternoon.
The FDNY was called at 4:50 p.m. for the accident at 99th Street and Second Avenue.
The 39-year-old man was crossing the street in the middle of the block on when he was struck by the Coach Bus tour bus, police said. The bus was headed south on Second Avenue and was being driven by a 57-year-old man, police said.
Related Articles
---
---