---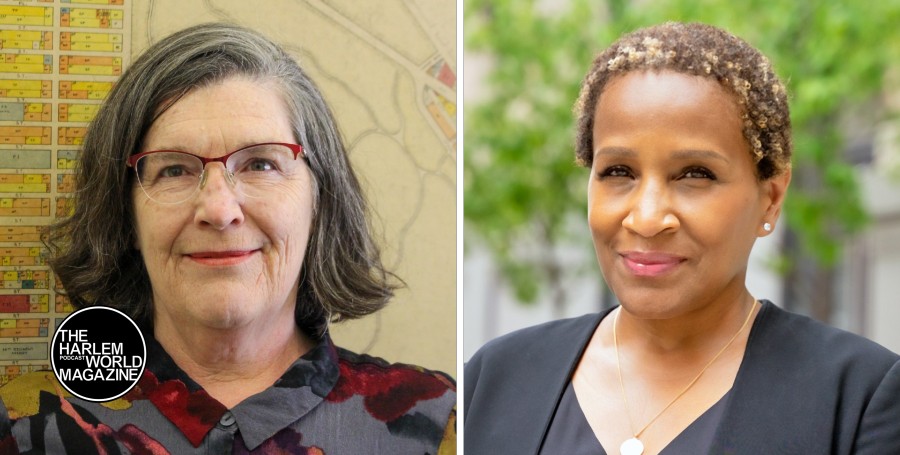 Commissioner Pauline Toole and Executive Director, Rosemonde Pierre-Louis, discuss the upcoming release of "the Conditions in Harlem Revisited: From the 1936 Mayor's Commission Report to Today" with host Danny Tisdale, on The Harlem World Magazine Show Podcast.
The report will be released as part of a community conversation at The Schomburg Center for Research in Black Culture on September 20th, 2022, at 9 AM – 6:30 pm EST, to explore similarities and propose possible policies to address issues.
You are invited to attend the conference and participate in the discussion.
RSVP here: https://www.eventbrite.com/e/conditions-in-harlem-revisited-tickets-403205076237
Also, check out their newly launched website to learn more about the rich history of Harlem – featuring material derived from the 1936 Mayor's Commission Report detailing the community's challenges before and during the Depression: https://harlemconditions.cityofnewyork.us.
Pauline Toole
Pauline Toole serves as the Commissioner of the New York City Department of Records and Information Services (DORIS), the agency responsible for records policy, preserving protecting, and making publicly available the City government's historical and current materials.
Toole spent more than 30 years building accessible and effective government organizations in New York City and State. This includes establishing conversation groups for English Language Learners, launching the City's first Earned Income Tax Credit (EITC) Coalition, and coordinating the start-up of the New York Capital Defender Office that provided defense attorneys in death penalty cases. Toole received her B.A. in History from the University of Michigan and her M.A. in History from New York University
Rosemonde Pierre-Louis
Rosemonde Pierre-Louis is Executive Director of the NYU McSilver Institute for Poverty Policy and Research, which is committed to disrupting generational poverty through research, policy, and action. From 2014-2016, she served as the Senior Adviser to the NYC Commission on Gender Equity (CGE) and prior to that served as Commissioner of the Mayor's Office to Combat Domestic Violence. In 2006, Ms. Pierre-Louis became the first Haitian-American in New York City's history to serve as Manhattan Deputy Borough President and served in this capacity until 2013. Prior to entering government Ms. Pierre-Louis practiced law for 17 years and served in leadership positions within legal services organizations representing survivors of intimate partner violence. In April 2022, she was appointed by New York's Metropolitan Transportation Authority (MTA) to a blue ribbon "Fairness" panel to address solutions to reduce fare evasion.
Listen to this amazing story with Pauline and Rose below:
Check out more Harlem World Magazine Podcasts here.
Subscribe to our podcasts from iHeartRadio, to Apple Podcasts, to Spotify, to Google Podcasts, to Stitcher, to TuneIn + Alexa, and get the feed here.
Photo credit: (l to r) Pauline Toole and Rosemonde Pierre-Louis.
---