---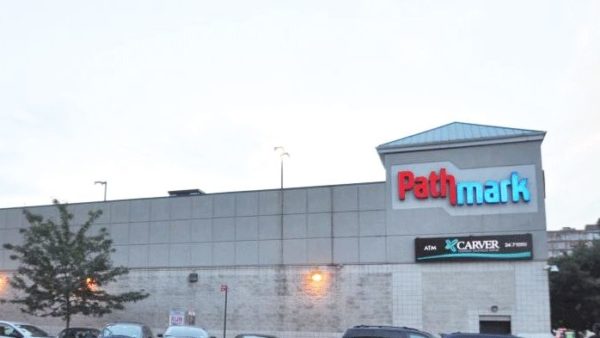 Crains New York reports that a Pathmark supermarket was a lifeline of fresh food when it arrived in East Harlem two decades ago. When the Abyssinian Development Corp. sold the site to a developer in 2014, the sale triggered neighborhood protests and, ultimately, two lawsuits against Abyssinian, the storied religious institution run by the Rev. Calvin Butts.
Fallout from the sale is still rippling through the state court system. As of last week, the transaction became the subject of a second lawsuit involving Abyssinian, filed in Manhattan Supreme Court. In the suit, the Community Association of East Harlem Triangle, a local nonprofit, accused Abyssinian of withholding $2.1 million from the sale of the site. Pathmark had been located at the corner of East 125th Street and Lexington Avenue but closed as part of the bankruptcy of its owner, A&P.
Abyssinian and East Harlem Triangle formed a joint venture in 1994 to buy the city-owned property through the city's Economic Development Corp., which took a 49% ownership stake. The team, led by Abyssinian, then developed the supermarket to give the community more food options. Two decades later, as Butts' group was facing financial difficulties, it sold the Pathmark site to Extell Development Co. for $39 million, a deal that was criticized by elected officials and community members who did not want to see the grocer replaced with high-end housing.
"I am extremely frustrated and angry at Abyssinian Development Corp.," Council Speaker Melissa Mark-Viverito said in 2015. "I believe they threw this community under the bus."
Abyssinian argued that it had to pay the city only $1 from the proceeds due to a clause in the ownership agreement. Officials disagreed and successfully sued to recover the city's 49% stake, which was worth around $11 million and was transferred to municipal coffers in November.
Now East Harlem Triangle is arguing that it never received its full share and that around $2.1 million is being held in an escrow account controlled by Abyssinian, which has also dipped into the money to pay unauthorized expenses. "[East Harlem Triangle], a small not-for-profit organization, has tried countless times to resolve this issue outside the purview of the court," the group's lawyers wrote.
"Triangle is a small organization, and Abyssinian took advantage," Derrick Taitt, president of East Harlem Triangle, told Crain's in 2015.
At the time, Butts countered that Taitt was "absolutely wrong" and later said that nothing had been done underhandedly. Abyssinian declined to comment for this story, citing the ongoing case.
---