---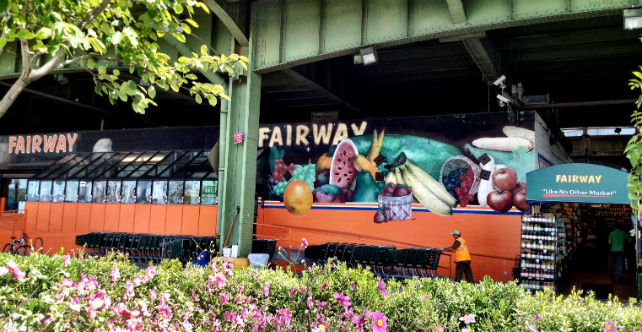 With a store in Harlem, it was surprising that Fairway Market has denied reports that it would declare bankruptcy and close its grocery stores.
Fairway issued a denial Wednesday morning after a New York Post report that the grocery chain would file for Chapter 7 bankruptcy and soon shutter its 14 stores.
"Despite reports, Fairway Market has no intention to file for chapter 7 or liquidate all of its stores," a representative said in a statement. "All 14 stores remain open for business."
Rumors that Fairway would close have been circulating for weeks since the Post first reported Fairway was considering bankruptcy after failing to find a buyer last year.
It would not be Fairway's first brush with bankruptcy. The company dug itself out of Chapter 11 proceedings in 2016 by borrowing money and shifting ownership from Sterling Investment Partners to a consortium led by Blackstone's GSO Capital Partners.
Prospective buyers, among them Village Super Market, would take on a $174 million debt that included $6 million in rent on its flagship store, sources told the Post.
The iconic market has been providing New Yorkers groceries since 1933 when the Glickberg family opened a small fruit and vegetable stand on the Upper West Side of Manhattan, according to the company website.
The flagship store opened on Broadway and West 74th Street in 1954 reports Patch.
---