---
If you've waited to the eleventh hour and still haven't gotten your significant other the perfect Mother's Day gift, you may want to ditch those last-minute bodega flowers and leave that corny heart-shaped Whitman Sampler at the pharmacy.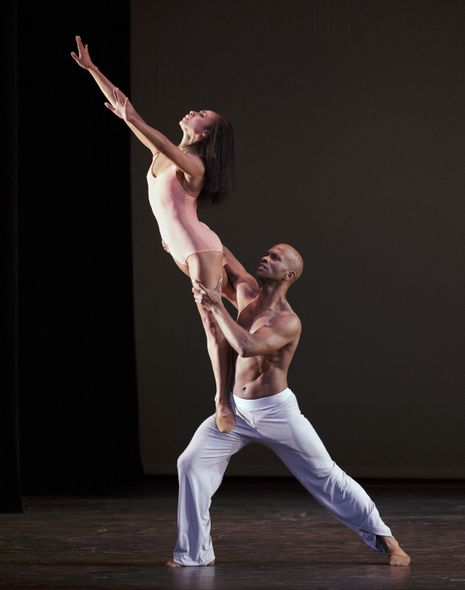 Step it up a notch with a gift that packs a delightful punch of culture, fused with love, humor and relevant social commentary.
For almost 20 years, Ailey has crossed the river waters to bring an energetic, awe-inspiring dance program to the audiences of Newark in their annual Mother's Day Program at the New Jersey Performing Arts Center; and it is a perfect gift for newlyweds and dating couples, who are still engulfed in the throes of their love.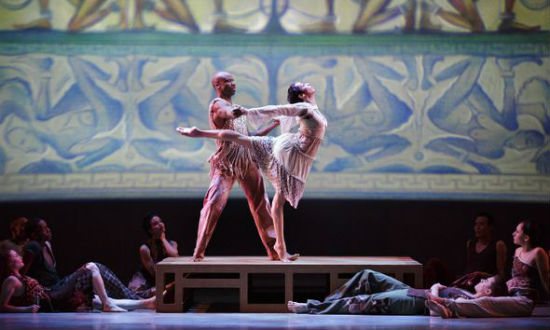 Though bookended by pieces which offer relevant social commentary on race relations, the program is, otherwise, an ode to the vicissitudes of young love. Bad Blood is an audacious salute to the carnal; skin tight costumes complement the passionate play between dancers whose magnificent bodies intertwine sultry eroticism with a torrential pulse of unrelenting speed and strength. It's a graceful argument, replete with the depth of passion that such an encounter inspires. Brute strength is tempered with a fluidity which makes every move as pointed as a well-crafted insult. This dance is fervent and rousing . . .and most definitely not intended for children.
If 'Blood' is meant to portray the visceral depths of passion in a partnership, After the Rain is its counterpart: it's a passionate apology that seeks no blame, no fault—a sensual renewing of vows. Married dancers, Linda and Glenn Allen Sims, gift the audience with a roadmap to happiness in this pas de deux which gracefully re-connects the volatile emotions of 'Blood' into an enviable partnership which leaves the audience swooning.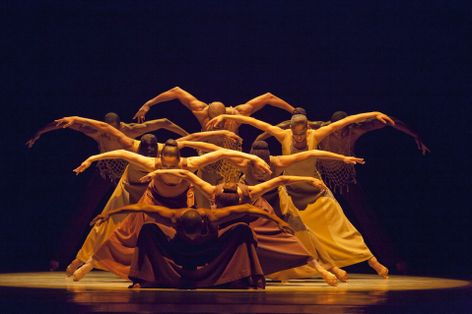 Founded in a time when Black dancers were blatantly overlooked for principle roles on the stage, Ailey's company made history with their very existence: as the first  all-black dance company, and as a powerhouse troupe whose lithe bodies and impressive techniques left audiences in stupefaction. The company's introduction of ODETTA, based on the music and life of singer and civil rights activist, Odetta Holmes, is a powerful commentary on race that is as pertinent today as the company's founding almost 60 years ago.
Rooted in the eponymous singer's soulful music, Odetta is a perfect partner to audience favorite, Revelations; both dances detail the struggle of Black life (then and now) before dovetailing into an energetic revelry and celebration of Black people, whose vivacious swan songs bring the audience to its feet. Both pieces deliver a message that underscores why you need to see this company and these dancers; and the experience makes you glad you did!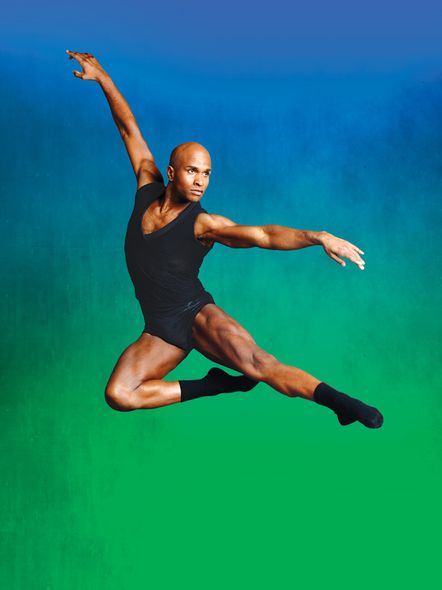 And given this lineup, it's almost certain this is a winning gift, for which she'll be very thankful!
Photo credit:  1) Alvin Ailey American Dance Theater's Antonio Douthit-Boyd & Samantha Figgins in Ulysses Dove's Bad Blood.  Photo by Steve Wilson. 2) Alvin Ailey American Dance Theater's Linda Celeste Sims & Glenn Allen Sims in Christopher Wheeldon's After the Rain Pas de Deux.  Photo by Paul Kolnik. 3). Alvin Ailey American Dance Theater's Sarah Daley and Jermaine Terry in Matthew Rushing's ODETTA. Photo by Paul Kolnik. 4) Alvin Ailey American Dance Theater in Alvin Aileys Revelations. Photo by Gert Krautbauer. 5) Alvin Ailey American Dance Theater's Glenn Allen Sims. Photo by Andrew Eccles.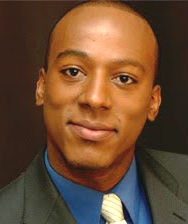 Dontré Conerly is a freelance journalist with over a decade of experience in multimedia. Before joining World Bride Magazine as a Senior Writer, Conerly served as the Arts & Culture Editor of HarlemWorld Magazine and, for a time, its Editor-in-Chief.  As the News & Culture Editor for BLEU Magazine, Dontré authored an online column, titled, Entre Nous, where he offered commentary and critique of social and political zeitgeist. His writings have also appeared in Metro and amNY, two of New York City's most widely-read daily newspapers. Taking his talents to television, Dontré appeared as one of the hosts of BKLIVE! the flagship news broadcast on Brooklyn Independent Media. Conerly received his Masters from the prestigious Newhouse School of Communications at Syracuse University, and a Bachelor of Communications from New York University. A native of New Orleans, LA, he currently resides in historic Harlem, NY.
Related Articles
---