---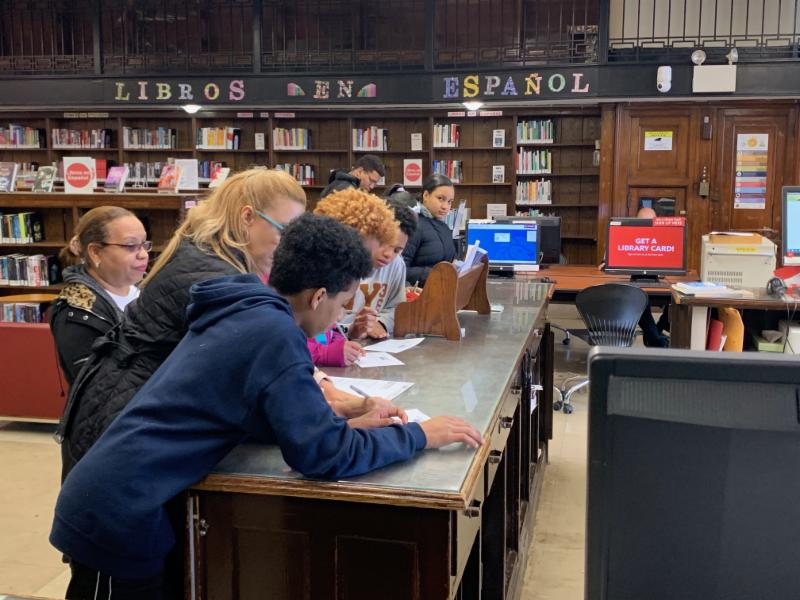 This afternoon, Council Member Ydanis Rodriguez was joined by residents and community leaders at the Fort Washington Library to kick off Participatory Budget Vote Week beginning today, March 30 and concluding on April 7, 2019. Council Member Rodriguez invites all Council District 10 residents to provide input on how a million dollars will be spent on projects in the community decided directly by Council District 10 residents.
For Participatory Budgeting, a million dollars from Council Member Rodriguez's capital budget will be distributed amongst community-proposed projects. With nearly one hundred projects submitted, volunteers from across the community have narrowed it down to five projects. Voters 11 years old and older, will be able to pick their top three choices. Projects range from school repairs, to basketball courts, to one of our hidden gems, the Morris-Jumel Mansion.
Residents of Council District 10 will be able to vote on the projects that they want to see implemented within Washington Heights, Inwood and Marble Hill. Residents will be able to cast their vote, either online or in-person. You can find directions on how to vote in  English and  Spanish. The Council website lists the projects and pop-up voting sites are located throughout the district all week from March 30 to April 7. You can find your voting site on the PB Facebook page or vote online.
"Let's not forget that Participatory Budgeting originated in Brazil. The participatory budget process is the most democratic way to engage District 10 residents and garner input and support for community driven initiatives. We've had many great projects decided by the community and I look forward to learning what's next in the pipeline. I hope all residents have a chance to vote in person or online this week," said Council Member Ydanis Rodriguez.
---