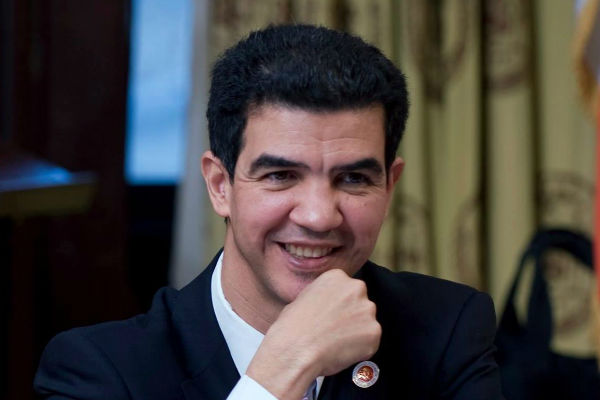 From Uptown Council Member Ydanis Rodriguez:
Dear Friends and Neighbors,
Our fourth participatory budget cycle in District 10 has come to a close and the results are in.Over 2,000 District 10 residents voted for their top projects during Participatory Budgeting Vote Week from April 7th to April 15th, 2018, to help us determine how we would invest $1 million in capital funds. Votes were cast in person, online and, for the first time this year, at any LinkNYC kiosk in the five boroughs.
All of the ideas on the ballot were great and much needed investments in our community. I will work to make sure they are funded outside of PB. This year our community members voted to fund:
District 10 Libraries Technology upgrades ($200,000)
Dyckman Houses Building #4 Playground Renovation ($500,000)
Dyckman Houses Community Center ADA ramp ($300,000)
The New York City Council hosts Participatory Budgeting every year and I am committed to engaging out community in this democratic process. Everyone as young as 11 years old is encouraged to vote without showing identification, no matter your immigration status.
We will be holding Neighborhood Assemblies in late-summer/early fall to collect capital project ideas and discuss the capital investments most important to you! Stay tuned for dates.
To learn more about Participatory Budgeting in New York City, visit pbnyc.org.
Go to participatorybudgeting.org/pbps-story to learn about this international initiative and how it started in Porto Alegre, Brazil in 1989.
Sincerely,
Ydanis
In Spanish
Estimados amigos y vecinos,
Nuestro cuarto ciclo de presupuesto participatorio en el Distrito 10 ha llegado a su fin y ya están los resultados. Más de 2,000 residentes del Distrito 10 votaron por sus proyectos preferidos durante la semana de votación el pasado 7 de abril al 15 de abril para ayudarnos a determinar cómo invertiríamos 1 millón de dólares en fondos. Los votos se emitieron en persona, en línea y, por primera vez este año, en cualquier quiosco de LinkNYC en los cinco condados.
---
---
Todos los proyectos en la boleta son inversiones muy necesitadas en nuestra comunidad. Trabajaré para conseguir los fondos necesarios fuera de este proceso para realizarlos. Este año, los miembros de nuestra comunidad votaron para financiar:
Actualizaciones tecnológicas de Bibliotecas del Distrito 10 ($ 200,000)
Dyckman Houses Building # 4 Renovación del patio de juegos ($ 500,000)
Rampa ADA del Centro Comunitario Dyckman Houses ($ 300,000)
El Consejo de la Ciudad de Nueva York organiza el presupuesto participatorio todos los años y estoy comprometido a involucrar a la comunidad en este proceso democrático. Animamos a los residentes del distrito a votar a partir de los 11 años, sin mostrar identificación y sin importar su estatus inmigratorio.
Realizaremos asambleas a fines del verano / principios del otoño para colectar ideas sobre proyectos y platicar sobe las inversiones de capital más importantes según usted! Estén atentos para las fechas.
Para obtener más información sobre el presupuesto participatorio en la ciudad de Nueva York, visite pbnyc.org. Visite participatorybudgeting.org/pbps-story para obtener información sobre esta iniciativa internacional y cómo comenzó en Porto Alegre, Brasil en 1989.
Sinceramente,
Ydanis
Related Articles
VIDEO
---
Harlem Cultural Archives is a donor and foundation-supported Historical Society, Its mission is to create, maintain and grow a remotely accessible, online, interactive repository of audio-visual materials documenting Harlem's remarkable and varied multicultural legacies, including its storied past as well as its continuing contributions to the City and State of New York, the nation, and the world.
Support Harlem Cultural Archives
and
click here to get more Harlem History
, Thank you.