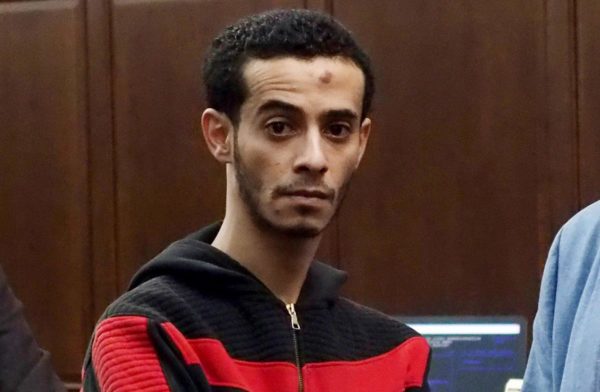 A Harlem man stabbed to death during a bloody confrontation with a deli clerk wasn't the type to spark a fight, friends of the victim said Saturday.
Pals of victim Ramone Colon disputed accounts that the 46-year-old homeless man was a serial shoplifter at the A&S Candy Grocery on W. 145th St. near Lenox Ave., where cops say he swung a knife at worker Ahmed Hafeed as they quarreled about 9 a.m. Friday.
"He would never do stuff like that," said an acquaintance who would only identify himself as Jonathan.
But Colon was on disability and had schizophrenia, which caused him to act erratically, friends said.
Surveillance video shows Hafeed, 22, jumping back from Colon, who took a swipe at him with a knife, before grabbing his own knife and charging after the older man and stabbing him repeatedly in the midsection.
As the clash spilled out into the street, Colon broke free and ran off, the knife still sticking out of his gut. Horrified witnesses said he ran into a nearby Dunkin' Donuts, yanked the knife out of his stomach and asked someone to call 911. He died at Harlem Hospital.
Related articles
Related Articles