---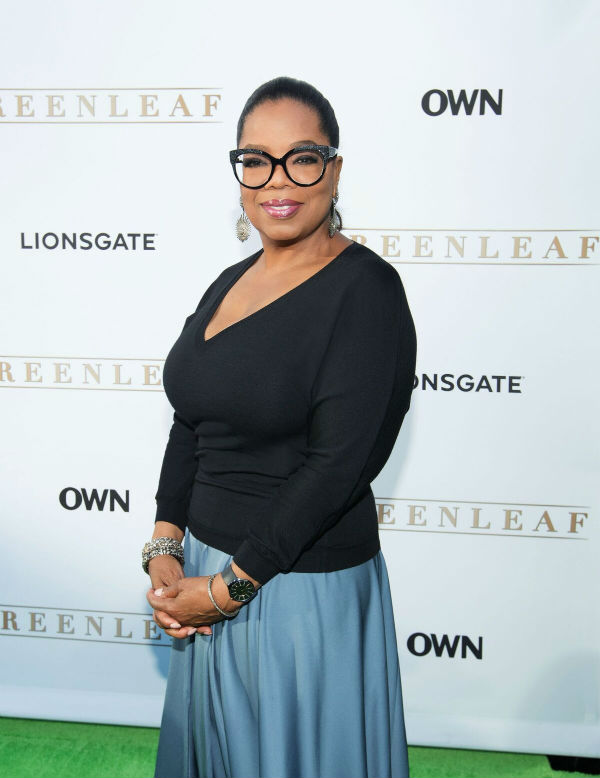 Oprah Winfrey is betting on Apple. On Friday, the tech giant announced that the queen of all media has signed a multi-year partnership to create a variety of original programs for the platform. Apple has yet to announce what kind of content she'll be making, but knowing Oprah—as well as the vast array of content she's spearheaded for her TV network, OWN—it could be anything from dramas to comedies to thoughtful talk shows.
She'll be joining an ever-growing starry roster. Apple has been lining up marquee talent in an attempt to carve out its own space in the stuffed TV landscape, beginning last year when the company premiered a serialized version of James Corden's Carpool Karaoke. Things have ramped up considerably since then: Reese Witherspoon and Jennifer Aniston have signed on for an Apple drama about two morning-show anchors, and Witherspoon is also producing a comedy that will star Kristen Wiig. Steven Spielberg has signed on to executive produce a reboot of the NBC series Amazing Stories. An untitled thriller from M. Night Shyamalan has been given a straight-to-series order. Damien Chazelle also nabbed a straight-to-series order for still-untitled drama. And there's even more where all that came from.
Oprah, however, is Apple's greatest coup yet, a true juggernaut who could help the company compete against platforms like Netflix and Amazon in the original-content arms race. Netflix has landed a staggering amount of talent in the last few months itself, signing splashy, wide-ranging deals with Michelle and Barack Obama, Shonda Rhimes, and Ryan Murphy, luring the latter two away from the traditional templates of network television. (The Murphy deal, in particular, is said to be the biggest producing deal in TV history, reportedly worth as much as $300 million.) Amazon has been aiming high as well; it's currently working on a series adaptation of The Lord of the Rings that it hopes will be able to compete with smash fantasy hits like HBO's Game of Thrones.
While Apple's roster already seemed sharp, landing Oprah is its biggest challenge yet to talent gobblers like Netflix. The talk-show legend has kept busy in the last few years—grooming her network, and occasionally taking on acting roles in various projects, like HBO's The Immortal Life of Henrietta Lacks and Disney's A Wrinkle in Time. She's also maintained her journalistic streak by signing on as a correspondent for 60 Minutes.
Though Apple has yet to share any details about her potential projects, it's probably safe to assume that she's going to attack a variety of genres ("You're getting a show, you're getting a show!"). What isn't safe to assume is when we're going to get to see these projects, let alone all of the other projects that the company has lined up. Apple's original-content strategy has been slippery and secretive, keeping industry prognosticators guessing. We'll just have to wait and see.
Related Articles
---