---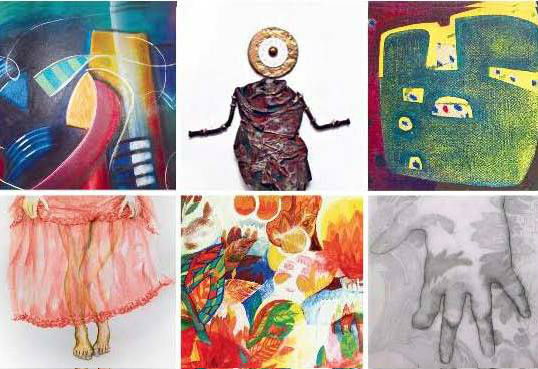 In celebration of Women's History Month The Northern Manhattan Arts Alliance in partnership with Broadway Housing Communities and The Sugar Hill Children's Museum of Art and Storytelling presents the exhibitionits new gallery space with the exhibition "Women in the Heights: Transitions" Featuring the work of thirty women artists of Uptown Manhattan.
Participating Artists: Gloria Adams, Coqle Aragrev, Eileen Burgess, Amara Clark, Karin DandoHaenisch, Montserrat Daubon, Tiffany Dugan, Risa Ehrlich, Mira Gandy, Julann Gebbie, Vanessa Germosen, Xóchitl Cristina Gil-Higuchi, Wilhelmina Obatola Grant, Cynthia Hartling, Carla Hernandez, Ayo Janeen Jackson, Andrea Kornbluth, Amaryllis León, Hye Ryung Na, Rosa Naparstek, Eva Nikolova, Nancy Palubniak, Stina Petersen,
Imani Razat, Sarah Rowe, Susan Stair, Yasuyo Tanaka, Ching Wen Tsai, Minerva Urrutia, Aislinn Weidele. Curated by Andrea Arroyo. Opening Reception and Artist Talk:
Friday, March 04, 2016, 6:00PM-9:00PM
RSVP: info@nomaanyc.org
4 March – 29 March 2016
Facebook:
https://www.facebook.com/events/928059150646766/
Eventbrite:
https://www.eventbrite.com/e/women-in-the-heights-transitions-women-artists-of-uptown-manhattan-curated-by-andrea-arroyo-tickets-21728502536
Gallery hours: Monday-Thursday 10am-4pm and by appointment
Free and open to the public!
Rio III Gallery Sugar Hill Building, 898 St. Nicolas Avenue, (155th Street), 9th Floor. New York, New York 10032, www.nomaanyc.org 
Related Articles
---