---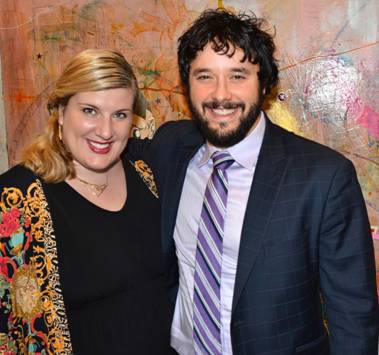 Bohemia Realty Group's Beth Gittleman, and Jon Goodell, celebrate the successful opening of the Art In Flux curated "Four Flights Up" exhibition at The Leo in Harlem, New York.
The Leo in Harlem is a prewar condominium conversion at 427 West 154th Street in Sugar Hill.
The exhibition features work by Harlem-based artists as Leslie Jimenez, Gregory Satin Amand (aka GOGO), Leon Johnson, Suprina, and Lance Johnson, and may be seen through December 27, 2016 by contacting info@artinfluxharlem.com or 646-340-3479.
Photo credit: portion of "Invisible Man" by Lance Johnson; Photo by: Bob Johnson, BittenByAZebra.com.
Related Articles
---