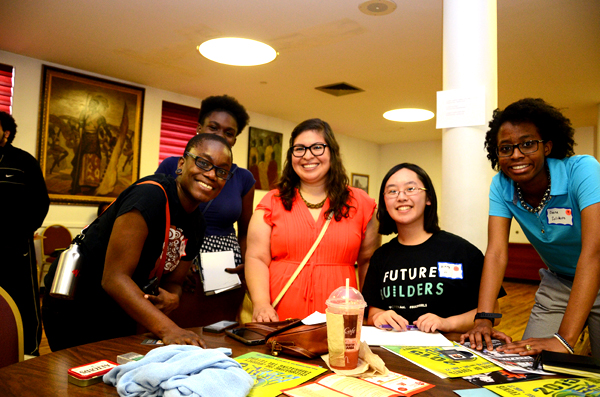 Dear Harlem,
Silicon Harlem loves you. Yes, you, Harlem. Who else would we be talking to? For over one hundred years you have been the place where the game changes.World famous poets, athletes, scholars, leaders of industry, and now, leaders of technological innovation. Disruption and entrepreneurialism run through your veins.
Times are changing, and the game has to change once again. Advanced technology, scarcely 40 years old, has transformed communities all over the country. But for too long, it's felt like the change hasn't benefited you, the trailblazers of Harlem.
We need everyone in the game: business owners, elected officials, techies, hackers, students, teachers, first responders, places of worship, grandmas and grandpas; We need designers, engineers, artists, makers, and storytellers, but more fundamentally we need computers in the home, we need to get connected.
We at Silicon Harlem are here to work with you, our neighbors, to flip that script! We're here to insist that the people of Harlem be at the forefront in driving technological innovation, toward economic and social benefits for all.
Silicon Harlem wants to lay the foundation that will propel this community to the front of the pack and be the leaders of technological innovation in the 21st century, just as you were the leaders of cultural innovation in the last one. Our mission is to connect everyone and everything.
We want to build a Better Broadband, a Smart City, and we want to nurture Smart Citizens who are fully realized members of the digital economy. Harlem has been trailing technologically for 40 years but together we will make sure Harlem leads for the next century and beyond!
Sincerely,
Silicon Harlem
siliconharlem.net
Photo credit: Silicon Harlem Hackathon August 9, 2015 Harlem Week 2015 by Diane-Allford .
Related Articles
---