---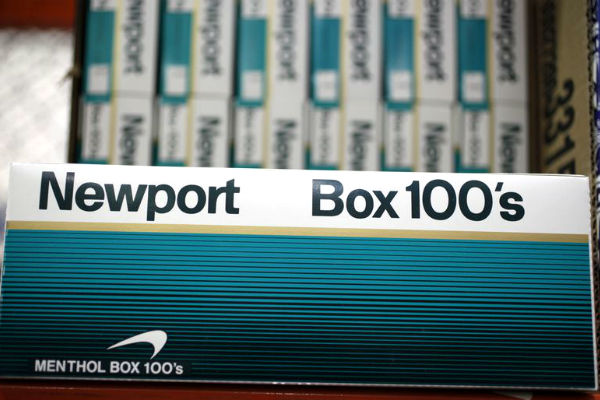 By Hon David Norman Dinkins
All my years of public service to New York taught me one indisputable fact: It's all about the kids. Everything we do, all the laws and changes the government makes, must keep the next generation in mind. They are our future, they are vulnerable, and they are depending on us.
That's why this month I put my support behind two important bills that would restrict the sale of menthol cigarettes and flavored e-cigarettes — pieces of legislation crucial to protecting the health and lives of our city's young people.
Ten years ago this month, the City Council passed a historic law banning the sale of flavored tobacco products in New York. The intent was admirable, but the execution was incomplete because while that statute restricted the sale of most flavored cigarettes, it still allowed the sale of the most popular flavor: menthol.
Why is menthol the most popular flavor? Because of its anesthetizing affect and minty taste make it easier to start smoking. Why do tobacco companies target kids with menthol? Because once started, it is harder to quit.
A decade after the Council's initial flavors ban, the health consequences of the menthol loophole they left are devastating — especially in communities of color. NYC Department of Health data determined that approximately 50,000 to 60,000 New Yorkers started smoking menthol cigarettes since, and one-third to one-half of those people will die of a smoking-related disease.
Decades before the ban, tobacco companies like R.J. Reynolds began targeting African Americans with brands like Newport and Kool. They spent millions of dollars on marketing campaigns in predominately black communities, peddling menthol cigarettes with great success, addicting millions of users. They launched slick ads, paid for local sponsorships, put up billboards. They gave out free cigarettes, or lowered prices, just to hook black people reports New York Daily News.
It worked. In the 1950s, only 5% of black smokers used menthol. Today, 85% of African-American smokers in New York City smoke menthol cigarettes compared to only 22% of white adults. And "tobacco use is a major contributor to the three leading causes of death among African Americans" (heart disease, cancer, and stroke), according to the Centers for Disease Control.
And now the tobacco industry has launched a new and even greater threat at our kids: e-cigarettes. Since the tobacco flavors ban in 2009, vaping has exploded in New York City — especially among young people. Last year, according to the city's Department of Health, more than 20% of eighth graders had tried it.
A pod of vaping fluid has up to 20 times the amount of nicotine as a pack of cigarettes contains, hooking kids on the drug even more quickly. Studies have shown that vaping can negatively affect developing brains in children, and a new New York University study outlines the link between e-cigarettes and cancer in mice
What we do not know about e-cigarettes is more terrifying than what we are already seeing. The vaping industry has continuously deferred providing evidence about the safety of its products to the Food and Drug Administration. Worst of all, the decade-old New York City law has no power over this new weapon in the tobacco war, so it's no surprise that the most popular vaping products are flavors like cotton candy, bubble gum and mint.
30% OFF All Lenses with Code SPOOKY – Valid 10/25-10/31 at EyeBuyDirect.com

Last month, Gov. Cuomo approved an emergency state regulation restricting the sale of some flavored e-cigarettes, including menthol, after a slew of vaping-related deaths nationwide. That was the right move, but, unfortunately, the ban is only temporary, and without legislative action, the order has been slowed down by the courts.
So, it is essential that we pass the City Council legislation to permanently restrict both flavored e-cigarettes and menthol cigarettes as soon as possible. The well-being of our most vulnerable New Yorkers hinges on leaders taking a stand against some of the most powerful companies in the world at this critical moment.
David Norman Dinkins is an American politician, lawyer, and author who served as the 106th Mayor of New York City, from 1990 to 1993. He was the first and, to date, the only African American to hold that office. Article link via Columbia Edu. Photograph via source.
---