---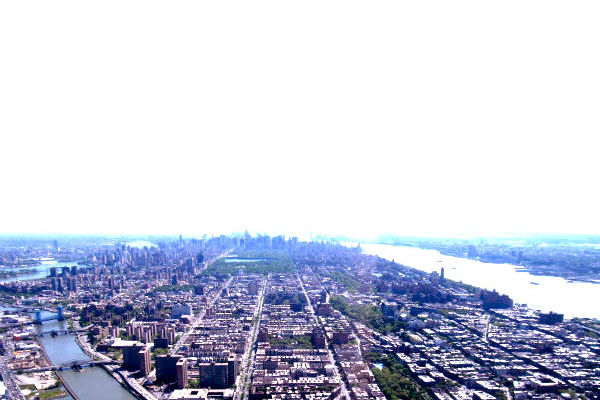 By Rev. Carmen Hernandez
Congress has been engaged lately in a flurry of politically motivated legislative activities targeting the technology sector. The unintended consequences of this short-sighted lawmaking will harm small businesses, entrepreneurs, and consumers – including those in the LGBTQ+ and other historically underrepresented communities.
Eliminating dangerous content and ensuring competition in the tech industry are laudable goals, but as many experts note, lawmakers should go back to the drawing board on both content moderation and antitrust and refocus their efforts.
With urgent issues facing our country such as the COVID-19 pandemic, inflation, lack of access to healthcare and affordable housing, politicians in Congress should listen to their constituents and focus on those issues instead of meddling in the digital economy.
LGBTQ+ Americans are more likely to be adversely affected by job loss during the COVID-19 Pandemic. The Human Rights Campaign found that 17% of people who identify as LGBTQ+ lost their jobs versus 13% of the general population.
Even before the pandemic began, the Center for American Progress found that same-sex couples experienced higher rates of unemployment compared to other Americans. Despite these challenges, the LGBTQ+ persevered.
Tech platforms enabled small businesses to keep their doors open while operating safely. For some LGBTQ+-owned businesses, like Lambda Lounge in Harlem, e-commerce platforms connected stores with an expanded customer base even as brick-and-mortar locations remained shuttered. By prioritizing online sales, Lambda Lounge was not only able to stay open, but generated enough revenue through sales of spirits to be able to open a physical bar and lounge in Spring 2021.
E-commerce is not the only way tech helps LGBTQ+ business owners succeed. Social media and other platforms allow LGBTQ+ individuals to market and sell their products with a low cost of entry.
Facebook, for instance, introduced a tool that enables LGBTQ+-owned businesses to target their ads to fellow members of the community, building an ecosystem of support and prosperity.
Online communities and platforms have expanded safe spaces for LGBTQ+ individuals to share their authentic selves while discussing issues and resources important to their communities. The existing legal framework has enabled platforms to ensure that marginalized groups are able to express themselves while addressing hate speech.
Tech platforms have also helped promote the representation of individuals and families, with streaming services sharing curated playlists of content from LGBTQ+ creators and performers.
Short-sighted competition laws like those proposed in Congress threaten to stifle the innovation that has benefited so many LGBTQ+ individuals, both in the business community and elsewhere. Curbing acquisitions by large companies would limit investment and the reward for risk and hard work undertaken by startups that develop new platforms and technologies.
And disrupting liability protections and encryption protocols would make it harder to moderate platforms and protect the vulnerable – ultimately creating an environment hostile to the tools that have allowed LGBTQ+ voices to succeed.
New York City has always been at the forefront of supporting LGBTQ+ communities. In 2011, New York became the largest state in the country to legalize same sex marriage. And we have the most representation among co-chairs of the LGBTQ+ Equality Caucus, including Reps. Sean Patrick Maloney, Mondaire Jones and the Bronx's own Ritchie Torres.
In fact, thanks to Rep. Torres' advocacy, New York City is now the largest municipality to recognize LGBTQ+ businesses as minority-owned.
It's time for our members of Congress to show that same type of leadership on defending our digital ecosystem and the members of the LGBTQ+ community who have found comradery, spoken their truth, and built successful businesses because of it.
As we accelerate into the digital industrial revolution, policymakers must carefully consider the consequences of tech-targeted legislation. And we need Democrats to hold on to their majorities in Congress.
They can do that by focusing their efforts on kitchen table issues that affect their constituents every day – housing, healthcare, jobs, and the economy.
Rev. Carmen Hernandez
Rev. Carmen Hernandez, co-founded and was the Senior Vice President of the Bronx Hispanic Chamber of Commerce, Inc. And then had a very important role as co-founder, of the Latin Hip Hop Summit at Lehman College, with Mr. Russell Simmons. She is currently the President/Founder of the 1st NYC LGBT Chamber of Commerce, Inc., as well as, one of the original Founders President/Chairperson of Warrior4Luv Productions, Inc., an online music store as well as an online booking and Promotion Company. https://nyclgbtqscc.com/
---