---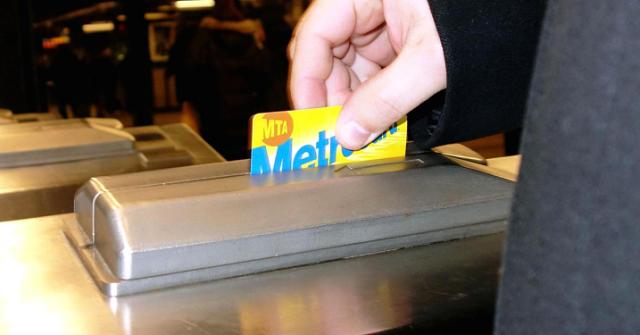 By David R. Jones and Carol Kellermann
Affordability is an increasing concern in New York and other growing cities where residents are being squeezed out as housing costs rise faster than incomes. Housing—the largest item in household budgets—deservedly gets most of the attention, but the second largest expense, transportation, also should be a target of policies to promote affordability.
A few cities have taken such steps. Since 2005 San Francisco has offered half-price monthly travel on buses and streetcars for residents with incomes less than twice the federal poverty threshold. In March 2015 
the Seattle-area transportation agency adopted a similar policy. Boston, Denver and Portland, Oregon, are considering income-related fare discounts.
New York has one of the most extensive public-transit networks, sparing many workers the high cost of car ownership. But rising subway and bus fares threaten this advantage and warrant efforts to ensure transit affordability for the lowest-income residents.
Since 2009 the Metropolitan Transportation Authority has moved from a pattern of erratic fare hikes to regular, biennial increases. This bolsters the agency's ability to maintain the system and allows riders to plan for the new costs. The downside is that fares are consuming a bigger share of low-wage workers' earnings. A monthly MetroCard cost $63 when introduced in 1998; today it's $116.50. This year's scheduled fare increase likely will put the cost at $121, or $1,452 annually.
For many New Yorkers, even the increased fares remain a bargain. Fares cover less than half of a ride's actual cost. But the burden for low-wage workers now is substantial, and the otherwise sensible policy of regular increases worsens their situation. A $1,452 annual cost of getting to work would consume about $1 of every $8 a single worker at the federal poverty threshold has. For two parents with children, the nearly $3,000 cost could be an even larger share. The Unheard Third, the Community Service Society's annual survey of New York City adults, found that in 2015 more than 25% of low-income residents often were unable to afford transit fares. That affects their ability to find and keep good jobs, commute to CUNY campuses, go places with their children and get ahead economically. These New 
Yorkers deserve a break.
The Community Service Society has proposed half-price fares for working-age adults who have incomes at or below the federal poverty threshold—matching the discount available to senior citizens. It would efficiently help the neediest and enhance the competitive advantage the city gains from having a large, accessible labor force. The policy should be part of the fare-hike process this year.
Of course, giving discounts costs money—in this case, about $200 million annually in forgone fares. The MTA should not bear this burden, as its mission is transportation, not wealth redistribution or income verification. The city's Human Resources Administration, which already verifies incomes for social-service programs, could cost-effectively determine eligibility for reduced fares. The mayor and City Council, as part of their strategy to make New York more affordable and combat inequality, could cover the cost. The city contributes about $1 billion annually to the MTA's operating budget, including nearly $300 million for reduced fares for seniors, students and paratransit users. The $200 million would increase the city subsidy by about 20% and promote the same mobility for the lowest-income New Yorkers.
Passing through a subway turnstile has long been not just an iconic feature of the New York lifestyle but a symbol of the opportunities in the city's vibrant and open economy. Our leaders should keep the turnstile an entry point to social as well as physical mobility. The time has come for income-related fare discounts, and New York should be a national leader in designing them.
Via source
---