---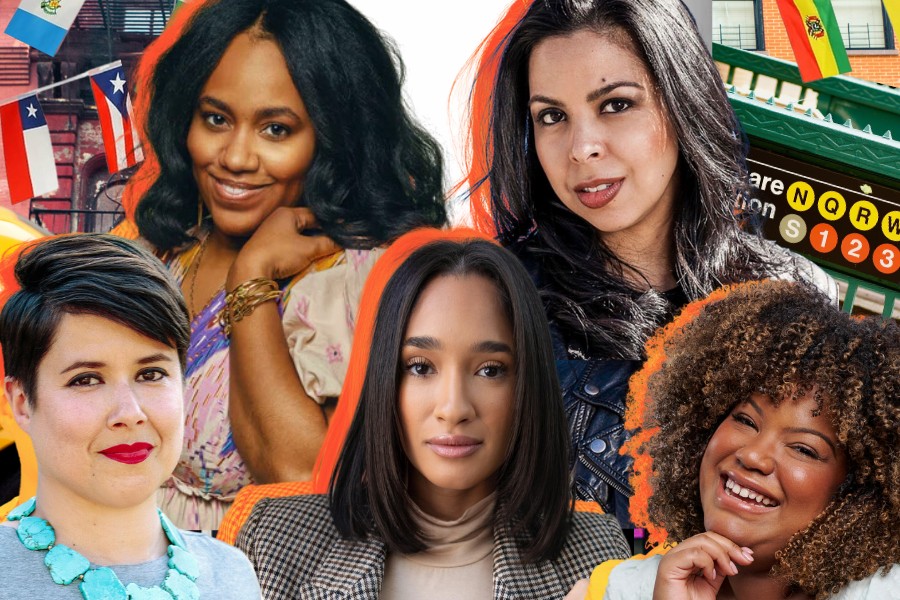 oneKIN, a mission-driven technology company dedicated to empowering small businesses, is proud to announce a partnership with LinkNYC.
The public-private partnership that created the world's largest public Wi-Fi network, to raise awareness of small businesses throughout New York City. The partnership's first initiative celebrates Hispanic Heritage Month and provides five Latine-owned businesses in New York City with free advertisements on LinkNYC kiosks and the oneKIN Live mobile shopping app through October 15th.

Additionally, select small businesses will be featured in a special Hispanic Heritage Month-themed live shopping event series on oneKIN Live, enabling shoppers to watch, chat, and shop with these featured brands in real-time.
"Beyond providing small businesses with cutting-edge technology solutions to accelerate their growth, oneKIN is committed to advocating on their behalf to create opportunities in spaces that didn't previously exist," said Jennifer Gomez, oneKIN co-founder and CMO. "Latine-owned businesses represent 1-in-4 new businesses in the U.S. and generate more than $800 billion annually in economic activity, bringing jobs and resources to their surrounding communities. Our partnership with LinkNYC during Hispanic Heritage Month celebrates that contribution and places Latine businesses at the top of mind for millions of shoppers leading up to the busiest shopping season of the year."
"LinkNYC believes that everyone should have access to information wherever they are, and we are committed to bridging the digital divide so that vision can come to life," said Nicole Robinson-Etienne, Director of External Affairs at LinkNYC. "We are incredibly proud to help connect New Yorkers with Latine-owned small businesses and thank oneKIN for working with us to inspire our neighbors in every borough to support these businesses this month and year-round."
As part of the partnership with LinkNYC, oneKIN and the featured businesses are launching a citywide scavenger hunt. New Yorkers are encouraged to search for the ads on select LinkNYC kiosks and share images and videos on social media for a chance to win free products and prizes. This activation presents a unique opportunity to drive traffic to small businesses that serve local communities throughout the city as oneKIN prepares for the upcoming holiday season. In the coming months, oneKIN will continue to curate more exciting programming and partnerships that uplift women and minority-owned small businesses.
"The mission behind Nopalera was to disrupt the historically Euro-centric beauty space with an elevated and aspirational Latina brand. This is a bold Mexican energy for all who want to feel it," said Sandra Velasquez, founder of Nopalera, One of the Business Featured in the Campaign. "I started Nopalera from my Brooklyn apartment in 2020, so to be featured on LinkNYC kiosks across New York City during Hispanic Heritage Month is a full circle celebratory moment for us."
Visit oneKIN's curated online marketplace featuring products from Black and Brown indie brands, authors, and creatives here.
For more information about oneKIN or to download the oneKIN Live mobile app, visit www.oneKIN.co.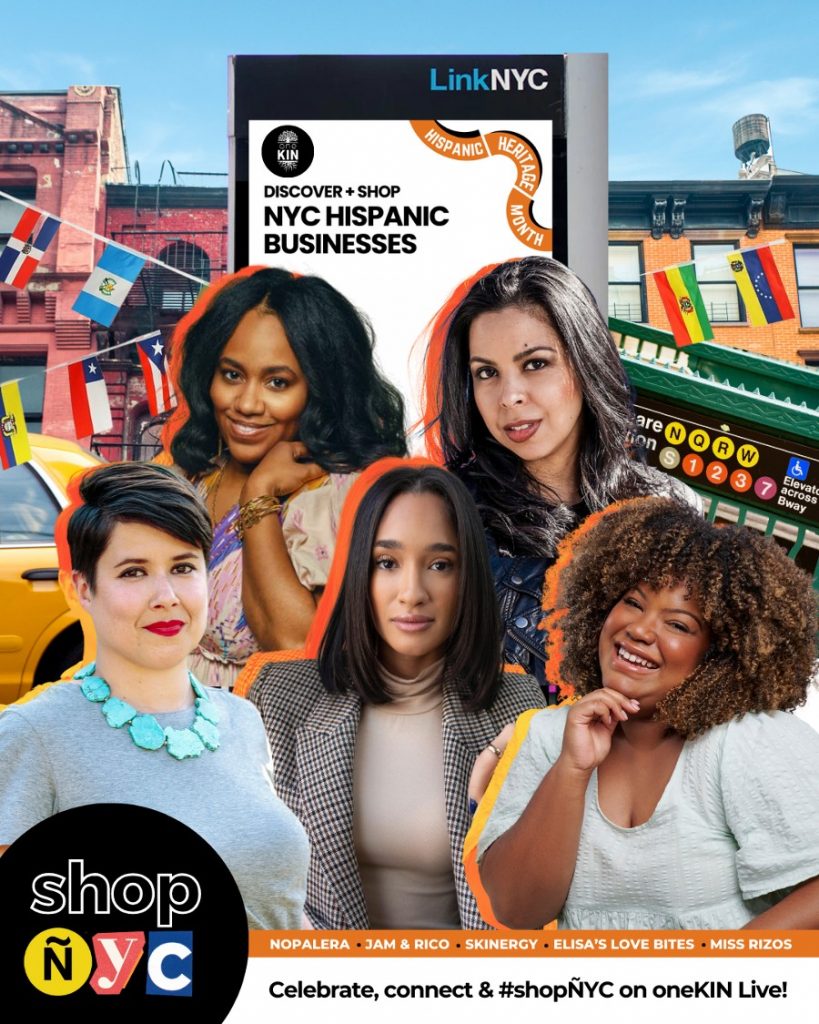 oneKIN
oneKIN is a technology company that believes communities flourish when small businesses flourish (TM). To that end, we create cost-effective and cutting-edge tools to help small businesses compete in the digital landscape and drive revenue growth. Designed to make shopping small businesses more convenient, our latest product, oneKIN Live, is a livestream selling/shopping app that connects small businesses and customers nationwide.
LinkNYC
LinkNYC is the world's largest and fastest free public Wi-Fi network. Each Link kiosk provides free superfast Wi-Fi, phone calls, device charging, access to social services, and displays content such as real-time weather, transit info, public art, and local information. The city-wide network has more than 14 million Wi-Fi users and has connected more than 30 million free phone calls. All of LinkNYC's services are completely free to users and taxpayers, provided by CityBridge, a partnership led by Intersection and Boldyn Networks. The second generation offering will deploy thousands of new kiosks, called Link5G, enabled with 5G wireless technology across the city. For more information about LinkNYC or to find a Link near you, visit www.link.nyc.
---