---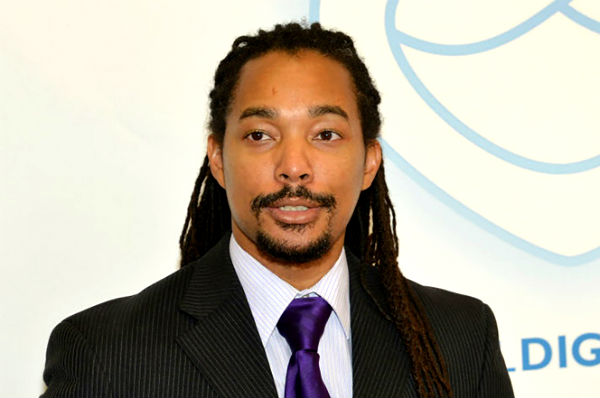 This principal didn't do his math. Tyee Chin of Flushing HS — a cornerstone of Mayor de Blasio's limping Renewal Schools program — demands that teachers aim to pass 75 percent of their students, or else.
But his crackdown backfired. Hundreds of kids who passed their algebra classes flunked the Regents algebra exam required for graduation.
So Chin and a math assistant principal, in a "blatant disregard" of city and state rules, ordered that 254 students who had been bumped up into geometry classes be taught the algebra they didn't learn the prior year, teachers alleged.
"They gave us these classes called geometry, but we were told to teach algebra," an outraged teacher told The Post.
Students who did not learn geometry received geometry credits on their transcripts, staffers said.
"We believe that this is a deliberate attempt . . . to fraudulently boost graduation rates and meet the Renewal school benchmarks," five teachers wrote last December to Special Commissioner of Investigation Richard Condon. A copy was sent to Chancellor Carmen Fariña.
Condon referred the complaint to the Department of Education. A DOE investigation of Chin for "academic misconduct" is ongoing, officials said Friday. Chin declined to comment.
Flushing students are struggling. Of 586 who took the Regents algebra exam in January, only 31 percent passed, requiring 404 kids to try again.
While five math teachers taught algebra in classes labeled geometry, Chin and the assistant principal for math also ignored their duties to visit the classes to evaluate the instruction.
"They covered themselves. They never came to observe us," a staffer said.
Chin, 41, who has led Flushing HS for two years, was recently reprimanded for violating a "code of ethics" for the DOE's teacher surveys, officials revealed.
Chin claimed,​ befell Wadleigh Secondary School for the Performing & Visual Arts in Harlem​, another Renewal school​, when he was principal.
Last March, he ​warned his Flushing staff against making negative comments in the survey — which is meant to help rate the school — lest enrollment drop and teachers lose jobs. That fate​, Chin claimed,​ befell Wadleigh Secondary School for the Performing & Visual Arts in Harlem​, another Renewal school​, when he was principal.
Now Chin wants to jump ship. This month, he applied to become principal of Townsend Harris HS — one of the city's highest-performing schools — where student reporters spotted him emerging from an interview.
The Flushing fraud investigation and survey tampering came out after The Post reported that high-profile Renewal principal Santiago Taveras was stripped of his post at DeWitt Clinton HS in The Bronx after Condon found he improperly fixed grades.
Mayor de Blasio is pouring an extra $754 million into the Renewal program, which started in 2014 with 96 schools, but after closings will continue with 78 in the fall.
Related Articles
---