---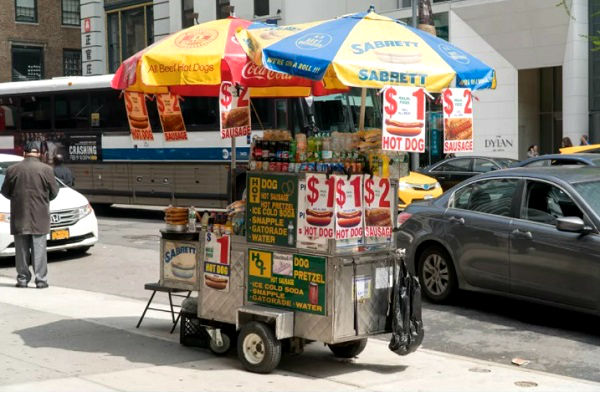 Eater NY reports don't try to Google this burger cart: Mo's in Harlem is not even on Yelp, and Foursquare has just two tips on it from 2012. 
Washington Heights With Help From Harlem Developer Is Getting Its Own Food Hall The construction for Washington Heights' North End Food Hall from Sugar Hill Capital Partners is un…Jul 11 2017harlemworldmag.com
Maurice "Mo" Robinson has been grilling on Lenox Avenue between 117th and 118th Streets since the '90s, and he now makes up to 300 burgers, 120 hot dogs, and 100 hot sausages in one day. His prices certainly help — burgers are $2 and hot dogs $1.50, DNAinfo reports.
Related articles
Related Articles
---