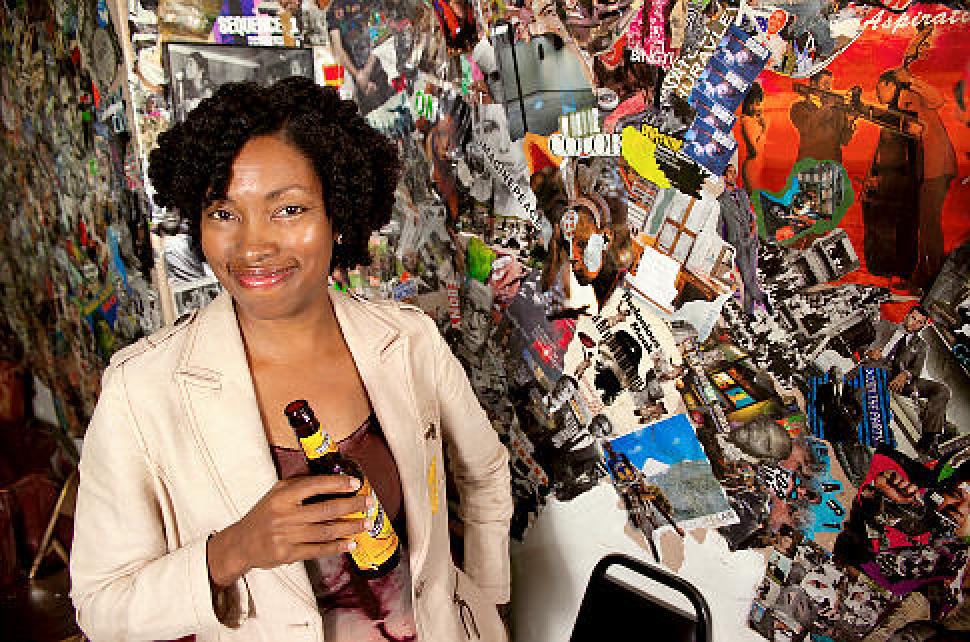 Celeste Beatty is something of a rarity in the craft beer world: she's a woman, and she's African-American. There are so few black small-batch brewers that none of the official bodies in this growing, lucrative industry have even thought to collect data on race.
She's also based in Harlem, New York, where there are currently a grand total of zero breweries, thanks in part to a decades-long gentrification process that's pushed commercial real estate prices through the roof.
That'll soon change if Beatty has her way. She's spent the last 15 years bootstrapping the Harlem Brewing Company, which started as a one-woman operation in her 123rd Street apartment.
Now, with a multi-million-dollar investment in the works and a deal with the world's largest retailer, she's hoping to build a permanent home in her neighborhood — and put Harlem firmly on the craft beer map.
Beatty started as a hobby home-brewer, dabbling in beer as an extension of lifelong interests in both cooking and gardening. Having grown up helping her mother and grandmother concoct new recipes for homemade soups, she found experimenting with ingredients like coriander and thyme to be comfortingly familiar.
She also had experience in both food service and urban gardening thanks to a managerial gig with Ben & Jerry's Partnershops social enterprise.
"I fell in love with it," she said. Knowing she had an entrepreneurial streak, her friends egged her on to pursue brewing full-time. She approached Olde Saratoga Brewery in Saratoga Springs, New York, in 2001 after outgrowing her kitchen. That year, Harlem Brewing Company's signature Sugar Hill Golden Ale was born, named after the cultural mecca of the Harlem Renaissance.
"To go from brewing five-gallon batches to producing the product in a brewery was a huge leap," said Beatty.
Growth over the past decade and a half has been organic, with Beatty reinvesting revenues and even liquidating some of her own assets. Until 2016, Harlem Brewing Company ales were mostly to be found in Whole Foods, New York area Fairway grocery stores and a network of liquor stores, restaurants, and bodegas on the east coast. She's been almost entirely reliant on independent distributors — self-starting entrepreneurs, like herself.
In March, Beatty's business got its biggest boost to date when Walmart started carrying her beer in its 39 New York area stores as part of a $250 billion commitment to U.S. manufacturing. "We were introduced through a supplier and followed up with a taste test," Beatty said.
She hopes the Bentonville, Ark.-based chain will consider stocking her brand in other states if it proves a hit. Either way, she expects a revenue boost of about 20% this year thanks to the Walmart deal.
Next
up, Beatty's aiming to raise a $5 million investment round on the back of this momentum. She's had commitments of $2.5 million so far, she said. "We have offers for the balance."
Beatty will put part of this capital towards building a brewery in Harlem itself: a space where she can create new infusions as well as teaching classes to would-be brewers. She has her eye on a particular property on 12th Avenue, not far from her beer's namesake Sugar Hill. Coincidentally, a 4,000-square foot beer garden is set to open nearby this spring.
---
---
"Amazing things are happening in Harlem," said Beatty. "We're contributing to revitalizing this amazing community."
Related Articles
---