---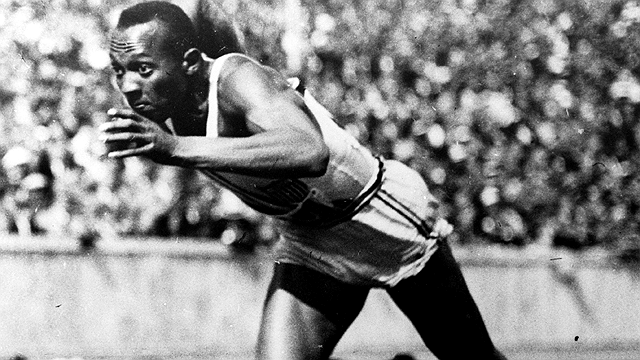 Harlem Y Talks will present award-winning filmmaker Laurens Grant in the program, "On Winged Feet…Tracking the Trailblazing Journey of Jesse Owens," on Monday evening, December 16th, at 7 PM. The director will screen and discuss her PBS-American Experience documentary, Jesse Owens, which just won an Emmy Award for Outstanding Research at the 34th Annual News and Documentary Emmy Awards. The program will take place in the Harlem YMCA's Little Theatre.
"On Winged Feet…Jesse Owens" is the second program of the Harlem YMCA's prospective new HARLEM Y TALKS lecture series. The series hopes to offer numerous Monday evening talks on various topics in the Harlem YMCA's historic Little Theatre, once a prominent venue for dramatics, concerts and engaging public forums.
"We're testing the waters with this exciting new talk series," Thalia Ma, Program Director of the Harlem YMCA says. "Raising awareness and community pride in Harlem speaks to our overarching mission of social responsibility. We look forward to once again being known as a haven for developing cultural talent in our neighborhood."
The eponymous subject of Jesse Owens is especially relevant to the Harlem YMCA's African-American cultural base. Indeed, the organization's traditional mission of promoting physical fitness finds an apt story in Grant's film about the African-American sprinter who crushed Hitler's myth of Aryan supremacy by winning four gold medals at the 1936 Berlin Olympics.
The "sold out" response to the series' launch on December 2nd, especially heartened Ma. The program featured Retha Powers, general editor of the book, Bartlett's Familiar Black Quotations. "Huge thanks to all the community players who made this night possible," Ma wrote on a Harlem YMCA events page to Sister's Uptown Bookstore and Cultural Center; Harlem One Stop; Little, Brown and Company; and Eric K. Washington, who coordinated the series.
FREE tickets for the Laurens Grant/Jesse Owens program may be reserved online through Eventbrite at: https://www.eventbrite.com/event/8924524493
Related articles
Related Articles
---