---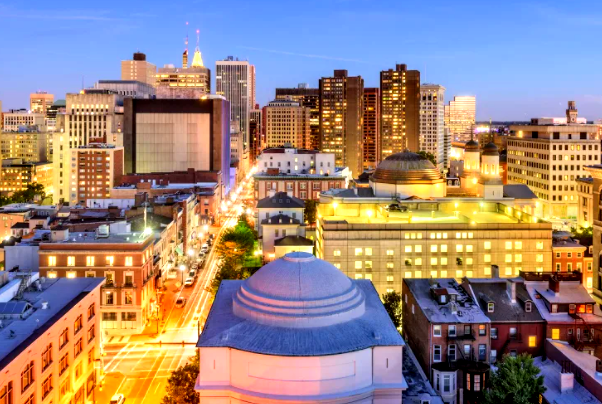 These days, missing a mortgage payment is a very common thing, especially since the start of the coronavirus pandemic back in March of  2020. Unfortunately, many fellow Americans have been laid off or have seen their income reduced significantly, leading them to face financial hardship. Residents of Baltimore are no exception.
If you are one of the thousands of homeowners in Baltimore, MD currently facing foreclosure, don't worry: you have options. As per PR Newswire, metro areas with at least 500,000 residential properties with the highest zombie foreclosure rates include Baltimore with 12.4 percent of foreclosure properties. Avoid being part of this statistic. Foreclosure can be prevented and even terminated. 
Avoiding Foreclosure
If you've missed at least the last three mortgage payments, your lender or bank has probably already filed a Notice of Default. You might ask what is a Notice of Default? A Notice of Default is a public notice filed with a court by your lender that states that you as a borrower of a mortgage is in default on their loan. You eventually will start to think that the loss of your home is inevitable, but then again, do not worry as you still have options before this happens. Here are several options to avoid foreclosure.
Negotiate a Repayment Plan
Before starting any lengthy foreclosure process, your lender will most likely prefer to avoid one by negotiating with you on a deal or payment plan to get you back on track with your mortgage payments. Put out this option with them and see if you can both come to an agreement that works best for all those involved.
Sell Your House through a Home Buying Company 
Before your lender has the chance to schedule an auction (to offer your house), you can sell your house quickly with the help of a home buying company. Once you get a reasonable offer, the lender in all probability will consider it as it will save them time and money (also stress). You should be able to easily find many options to sell your house fast in Baltimore, MD. 
Many home purchasing companies in the Baltimore area offer a simple and straightforward process in as little three to four steps. Some offer a short online form while others can be called (or even both options) to better understand the details of the property. Then someone should get in touch to set up a quick appointment to visit your property, after which you as the homeowner will be presented with a fair, written, and no-obligation cash offer. Should you accept the offer, the Home Buying Company can close at a local reputable title company in as little as seven days or based entirely on your schedule and circumstances.
They should also be taking care of any closing costs including fees, commissions. Most importantly you will not need to list your house on MLS as a real estate agent would do, as these companies usually sign a contract with you to buy yours quickly no matter what condition your property is in.  
File for Bankruptcy
Filing for bankruptcy should make all foreclosure legal proceedings to stop, as federal law makes it illegal for any mortgage lender or collector to continue with collection activities. Bankruptcy will only buy you time to get a new job opportunity or increase your income, so it would be astute from your end to consult with an attorney if bankruptcy is best for you or not before going down this path.
Sign Deed Back Over/Deed in Lieu
With this option, you and your lender reach a mutual agreement that you cannot make your loan payments. The lender agrees to avoid putting you into foreclosure when you hand the property over in a friendly and peaceable manner. This is better known as a deed in lieu. It's not the best option, as it will have a similar or same negative impact on your credit that foreclosing does. 

Know Your Options
Make sure you fully understand your options before or during a foreclosure prior to setting your plan of action. Look for legal advice and also reach out to your lender: they want to avoid a foreclosure legal process as much as you. The more you know the better. Only you know your current financial burden to the fullest, so take your time to analyze which of these options works best for you.
---