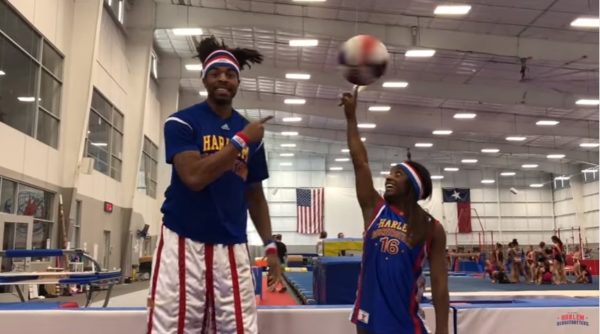 The 4-time Olympic gold medalist Simone Biles, 4-feet 9-inches, takes a break from the World Championship Centre Summer Team Camps training with Harlem Globetrotters star Hammer Harrison.
During the workout Biles learn some new tricks and had some fun during Harlem "Globetrotter gymnastics," at the NRG Arena and Berry Center in Houston, Texas, with the 4-time Olympic gold medalist in her hometown.
Here's the video:
Via source and video Youtube.
Related articles
Related Articles
---