---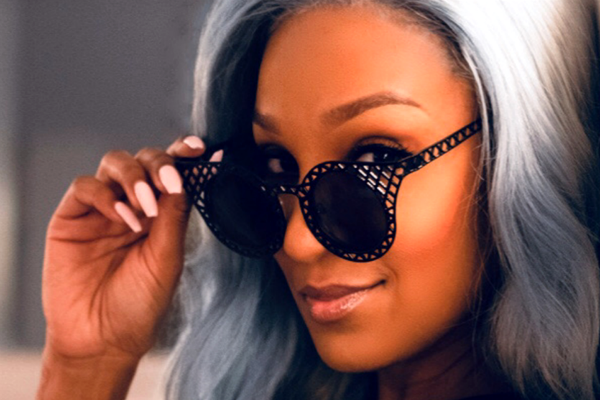 Perfectly Pitched, LLC is proud to announce the highly anticipated musical return of Olivia with her new single release titled "Join Me" from her forthcoming full-length EP, Pressure.
Produced by HighVolume, "Join Me" is a refreshing new single that combines melodic beats with direct lyrics. "Join Me
" is a glimpse into the upcoming sound of Pressure.
"After a long hiatus, I am happy to share my newest single, "Join Me" from my upcoming album, Pressure. It is just a sample of what's to come from Pressure. My personal mantra after enduring life's challenges is to "Die with memories, not dreams." This EP is my most transparent project to date. My inspiration is drawn from personal experience where I endured life's highs and lows, love, loss, and found the strength to rebuild. I am back to having fun again with my creative process and it definitely shows in this record. The goal of this project is for my fans and new listeners to connect with and draw strength from lyrics."
Olivia is a singer/songwriter as well as composer, producer, arranger and much more. At 19 years of age, Olivia's talents landed her a meeting with an Arista executive who then introduced her to the legendary Clive Davis. Blown away by her vocal ability and raw talent, Clive signed Olivia as the first artist to his newly established label, J Records.
Clive took her under his wing mentoring her and showing her what the music business was all about; Ultimately helping mold her into a superstar. Her RIAA certified gold song "Bizounce" was the lead single for the release of her self titled debut album in 2001, which eventually sold close to 500,000 copies. Although she greatly respected and admired Mr. Davis, her debut album caught the ear of many other music executives, including Jimmy Iovine, who enticed her to sign a new record deal at Interscope Records.
Rap icon 50 Cent expressed extreme interest in Olivia once she was on Interscope. Which in turn Olivia then signed to G-unit, as The First Lady.
With Chris Lighty and the entire Violator team behind G-Unit's only female R&B artist she quickly flourished. Hits like "Candy Shop" and "Best Friend" brought the versatile artist to radio around the world.
After leaving G-unit, Olivia experienced independent success with her hit singles "December" and "Walk Away
".  She is now gearing up for her 2020 release of her sophomore album and is also expanding her legacy through television and film. Olivia will continue to motivate the masses and spread her love by sharing her many talents with the world.
"Join Me" is available through all streaming platforms. The record can be heard at https://soundcloud.com/officialolivia/join-me-clean-version
Fans can connect with Olivia through Instagram: @only1olivia and Twitter: @1andonlyolivia and
 visit
www.worldwideolivia.com
.
---